Europe Development Digest
The Europe Development Digest is a weekly e-newsletter produced at the Center for Global Development in Europe. Our e-newsletters keep you up to date with the major trends in European development policies, as well as with CGD Europe's own programme of research, policy outreach and events. Is there anything you think we should know about, and which we might want to include in the Europe Development Digest? Please send it to ttalbot@cgdev.org.
Europe Development News | 12 to 28 December, 2013
OECD countries fall short on tackling tax evasion
In a new report published this week, the Organisation for Economic Co-operation and Development (OECD) measures its members' responses to illicit financial flows, including money laundering, bribery, recovery of stolen assets and tax evasion. While the report shows some signs of progress, including the signing of over 1,300 tax information exchange agreements and the return of almost USD 150 million in proceeds of corruption between 2010 and 2012, countries still have a long way to go – namely, 27 out of 34 OECD countries perform below expectations on beneficial ownership of corporate vehicles and trusts and only half of OECD countries have sanctioned a party for a foreign bribery offense. Helping partner countries improve governance at home is among the report's recommendations for donors.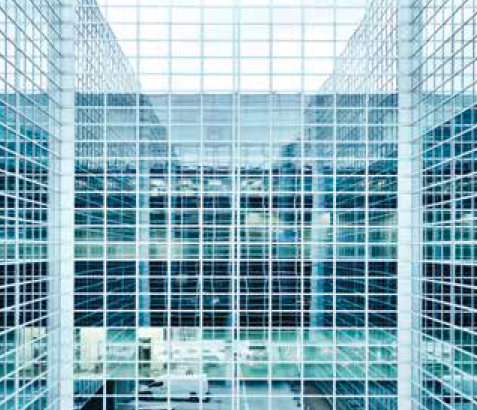 European development ministers call for comprehensive global approach to financing the post-2015 agenda
Meeting in Brussels for the EU's Foreign Affairs (Development) Council, ministers called for a coherent and comprehensive international approach to financing poverty eradication and sustainable development beyond 2015. In the concluding document, they reiterated the EU's commitment to development aid in spite of budgetary restrictions, confirmed the importance of supporting partner countries' domestic resource mobilization efforts, and highlighted the role of the private sector. While the Council picked up on important themes, such as the fight against tax havens and the need for responsible financing standards, the outcome document lacks detail and says almost nothing new, campaigners claim.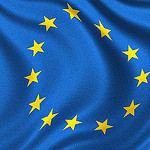 A long way to go in the fight against tax dodging, report says
Civil society organisations in 13 European countries have come together to produce a report – the first of three over the next three years – examining their respective countries' role in tax-related capital flight from developing countries; the actions taken by their national governments to tackle illicit financial flows; and attitudes towards EU laws that could help solve the problem. The report finds that there is a significant discrepancy between tough political rhetoric from the governments surveyed and their actions, and proposes a way forward, highlighting some important political opportunities at the EU level that should be grasped by member states.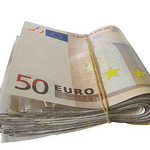 Nordics resist World Bank bid to fill funding gap to poor countries with loans
The World Bank's decision to allow donors to provide loans instead of grants to the International Development Association (IDA), the largest global financing source for poor countries, could create uncertainty about IDA and threaten its long-term sustainability, Nordic countries argue in "Development Today." While individual country pledges have not yet been revealed, the move could help explain why total IDA pledges reached a record $52 billion for 2014-2016, $1.5 billion more than the target set earlier this fall. While meant to help close a massive funding gap, Nordic countries have lobbied for this to be a one-off deal, and for donors to go back to grant funding at the next crossroads three years from now. The issue of donor loans versus grant financing of IDA plays into a bigger discussion about IDA's future. A main concern on the Nordic side is that if the financing mechanism for IDA is to be changed it requires a thorough analysis of the long-term consequences, including IDA's changing focus and the Bank's new strategy.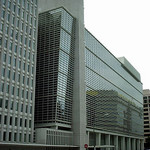 Africa-EU relations – still fit for purpose?
The European Think Tanks Group has released the report of its October conference in Brussels taking stock of the current state of Africa-Europe relations. At the conference, some 80 policy makers and senior officials from Europe and Africa, as well as participants from the business sector, academia, think tanks and civil society organisations, discussed successes, failures and challenges of cooperation between the two continents with a view to refocusing the partnership, making it more strategic, relevant, and fit for purpose in an evolving world. Participants from both continents noted that historical biases and contentious issues needed to be addressed to speed up political dialogue, most notably with regard to the Economic Partnership Agreements. More generally, breathing new life into the partnership requires accepting a view of Africa as a continent of opportunities as well as addressing policy inconsistencies.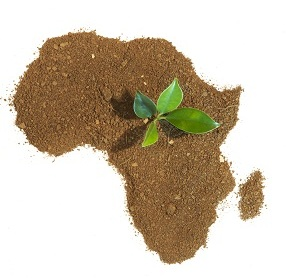 Ministers fail to agree EU limit on food-based biofuels
EU energy ministers meeting in Brussels last week failed to agree on a compromise deal to limit the use of transport fuels made from food crops to 7 percent – higher than the 5 percent originally proposed but lower than Europe's renewable transport energy target of 10 percent by 2020. Critics say the policy pushes up food prices and can do more harm than good to the environment. According to a new report by Oxfam and the Heinrich Böll Foundation, if the EU were to drop its current biofuel policy by 2020, the global prices of plant oils would drop by 16 percent; oilseed prices would fall by around 10 percent; and wheat prices by about 4 percent. Greece, which takes over the EU presidency in January, will take up the biofuels dossier. However, the changeover of EU institutions next year, with parliamentary elections in May and the expiry of the current Commission in October, means a final deal is unlikely before 2015.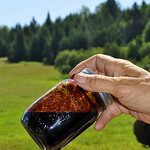 The case for less (not more) restrictions on immigration
In this review of Paul Collier's new book, "Exodus: How Migration Is Changing Our World", CGD experts Michael Clemens and Justin Sandefur debunk Collier's arguments about the social costs of immigration for rich countries – and reject his policy prescription that rich countries impose a global system of coercive quotas on people moving from poor countries to rich countries. Pointing to a large and growing body of evidence showing the positive contribution of immigrants to host countries and communities back home, they make the case for less – not more – restrictive immigration policies.