Global Skill Partnerships
What is the Global Skill Partnership model?
A Global Skill Partnership is a bilateral labor migration agreement between a country of origin and a country of destination. It is a way to regulate how migration happens in a context where the labor forces are shrinking in countries of destination but growing rapidly in countries of origin, resulting in increased labor market pressure. The model can address legitimate concerns about the impact of migration on both sides.
The country of origin agrees to train people in skills specifically and immediately needed in both the country of origin and destination. Some of those trainees choose to stay and increase human capital in the country of origin (the "home" track); others migrate to the country of destination (the "away" track). The country of destination provides technology and finance for the training, and receives migrants with the skills to contribute to the maximum extent and integrate quickly. In December 2018, after 18 months of consultations, negotiations, and public debate, 163 states adopted the Global Compact for Migration. Global Skill Partnerships are the only specific policy idea included in this landmark agreement.
How is it different from other bilateral labor agreements?
It:
Manages future migration pressure, addressing many legitimate concerns about migration, in countries of destination (such as integration and fiscal impact) and in countries of origin (such as skills drain).
Directly involves employers in the country of destination and origin to identify and train for specific skills they need that can be learned relatively quickly.
Forms a public-private partnership for semi-skilled work, jobs that take between several months and a few years to learn, not a university degree.
Creates skills before migration, with cost savings to the country of destination and spillover benefits from training centers in the country of origin.
Promotes development. They bundle training for migrants with training for non-migrants in the country of origin, according to the differing needs of each.
Is highly flexible. Any agreement can, and must, be adapted to the specific country needs in both destination and origin.
Where is it being implemented?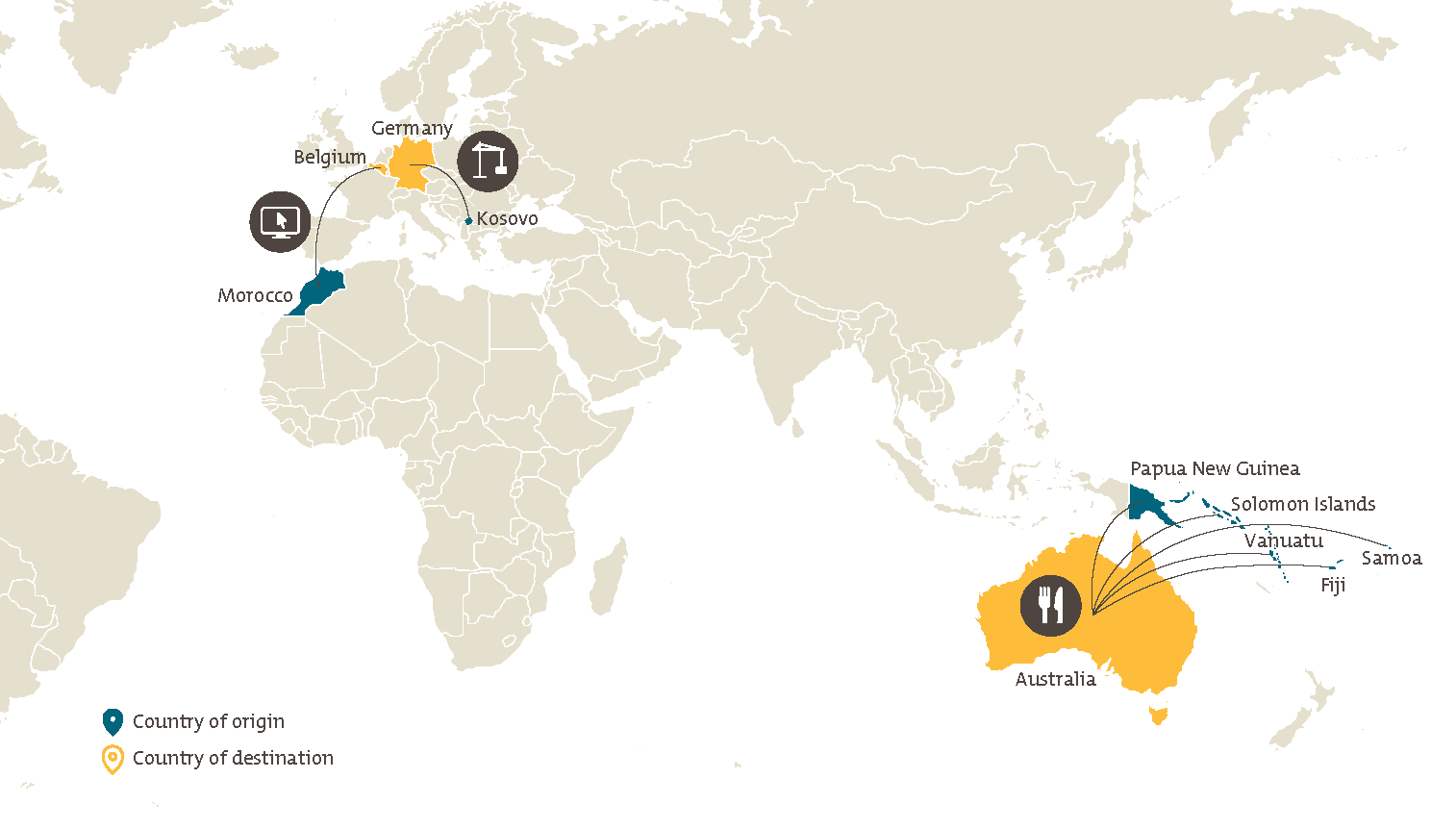 How can I find out more?
General
Pilots

Australia-Pacific

"How Has COVID-19 Affected APTC's Efforts to Promote Labor Mobility in the Pacific?" (July 2020) Blog
"A Pacific Skills Partnership: Improving the APTC to Meet Skills Needed in the Region" (August 2019) Blog
"Skill Development and Regional Mobility: Lessons from the Australia-Pacific Technical College" (June 2014) Working Paper

Europe
For more from CGD on migration, displacement, and humanitarian policy, visit our program page.