The IDRC fellowship program at CGD has now closed, and we are no longer accepting applications. Please see here for other job opportunities at CGD.
The International Development Research Centre (IDRC) Fellowships at the Center for Global Development provide promising researchers from developing world institutions an opportunity to work for one year at CGD. The IDRC is a Canadian institution that works to strengthen the capacity of developing countries to undertake research and innovate.
During their year in Washington, D.C. IDRC Fellows are encouraged to collaborate with CGD researchers and interact with other North American researchers and policy makers, to increase the impact and policy relevance of the visiting fellow's work. The fellowship program also helps to broaden the perspective of CGD's own research and policy outreach activities, by ensuring that developing country experience and perspectives are integral part of intellectual life at the Center.
The Center works to ensure that that the connections and information IDRC fellows gather and provide during their stay will continue to serve them, their home institutions, and the wider development community, long after their fellowship ends.
IDRC Fellows
Dapel Zuhumnan. His research focuses on poverty mobility, inequality, and oil in Nigeria. (2017-2018)
Kartikeya Singh. His research focuses on climate change and energy policy, innovation, energy geopolitics, and wildlife management. (2016-2017)
Souleymane Soumahoro. His research focuses on the political economy of development, international trade, and governance, and its implications for shared prosperity and poverty reduction. (2015-2016)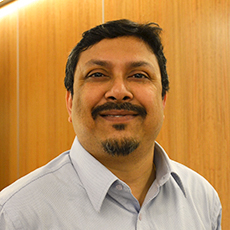 Anit Mukherjee. His research focuses on the financing and delivery of public services in developing countries. (2014-2015)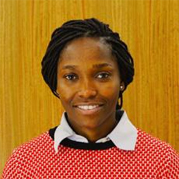 Mujobu Moyo, Tanzania. Her research focuses on how to manage natural resource windfalls in developing countries. (2013-2014)

Chun-Wing Tse, Central University of Finance and Economics, China. Tse's work focuses on the impact of natural disasters on household well-being and the development of affected communities in the short and medium term. (2012-2013)

Youssoufou Congo, Microfinance Research Center, Congo. Congo's research focuses on development finance, micro and rural finance, agriculture and rural development, and social economy in developing countries, especially Africa. (2011-2012)

Hrushikesh Mallick, Centre for Development Studies (CDS), India. Mallick's research interests include open economy macro-economics and public finance. (2010-2011)

Edward Bbaale, Makerere University, Uganda. Bbaale's work focuses on child and maternal health issues including: ante-natal care, child immunization, nutrition, and breast feeding. (2010-2011)

Julius Kiiza, Makerere University, Uganda. Kiiza's research focused on aid in post-conflict situations and the recent discovery of oil in Uganda. (2009-2010)

Dillon Alleyne, University of the West Indies, Mona, Jamaica. Alleyne spent a year at CGD researching balance of payments and remittances. (2008-2009)
Justin Sandefur oversees the IDRC fellowship program at CGD.