WORKING PAPERS
What We Learn about Girls' Education from Interventions that Do Not Focus on Girls
July 18, 2019
Previous efforts to synthesize evidence on how to improve educational outcomes for girls have tended to focus on interventions that are principally targeted to girls, such as girls' latrines or girls' scholarships. But if general, non-targeted interventions—those that benefit both girls and boys—sig...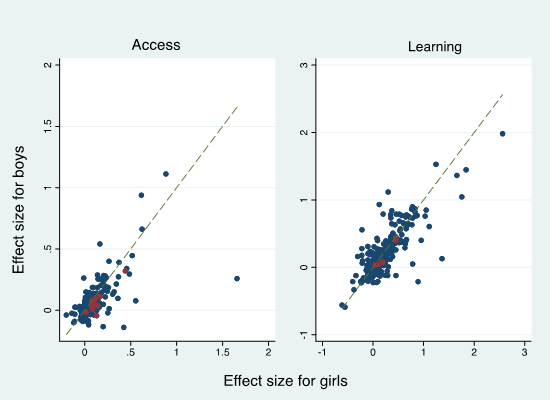 WORKING PAPERS
Gendered Language - Working Paper 500
January 14, 2019
Gender languages assign many—sometimes all—nouns to distinct sex-based categories, masculine and feminine. We construct a new data set, documenting this property for more than four thousand languages which together account for more than 99 percent of the world's population.