BRIEFS
Commitment to Development Index 2017
September 05, 2017
The Commitment to Development Index ranks 27 of the world's richest countries on policies that affect more than five billion people living in poorer nations. Because development is about more than foreign aid, the Index covers seven distinct policy areas: Aid, Finance, Technology, Environment, Trade...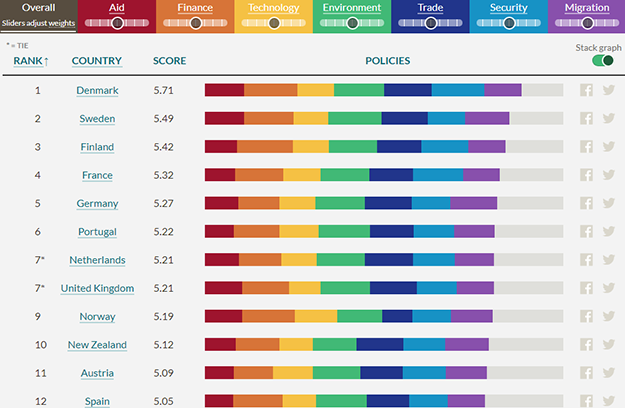 POLICY PAPERS
Beyond Brexit: Four Steps to Make Britain a Global Leader on Trade for Development
January 12, 2017
This paper looks at how the UK can, after Brexit, develop a world-leading trade for development policy. It uses a systematic assessment of how rich country trade policies affect developing countries to identify the leading approaches used elsewhere. It then identifies and describes four key steps: i...