Do Your Students Have a Growth Mindset? And Four Other New Findings in Global Education
June 18, 2019
In case you missed it, last week I wrote about 10 school-related interventions where just providing information led to improved educational or health outcomes.
This week, on Wednesday and Thursday, is the Research on Improving Systems of Education—RISE—conference. You can check out the program and then watch the entire conference online.
Chart of the week: What's the impact of one more year of schooling on learning? In Vietnam, it's pretty high!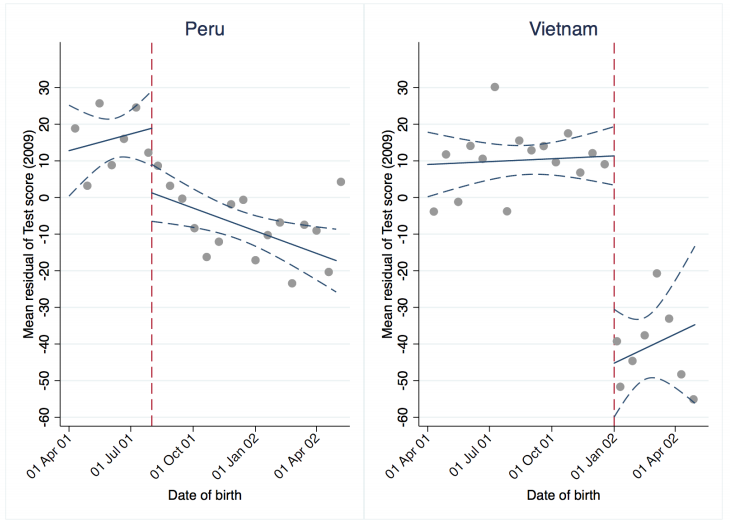 Students to the left of the dotted line have one more year of schooling because they were born after the deadline. This is from Singh 2019.
Disclaimer
CGD blog posts reflect the views of the authors, drawing on prior research and experience in their areas of expertise. CGD is a nonpartisan, independent organization and does not take institutional positions.