Yesterday evening, in the beautiful city of Bath, CGD's Matt Juden was awarded the prize for best MSc dissertation at the annual dinner of the UK's Development Studies Association. 
A panel of judges unanimously decided to award the prize to Matt, who received a masters degree from the School of Oriental and African Studies last year.  He will present his findings as part of a panel on research methods at the DSA's annual conference and at a meeting of the International Consulting Economists Association (which made the award in conjunction with the DSA).
Matt says, "I am honoured to have been awarded the prize and very glad that the judges enjoyed reading my paper. What I am most pleased with is that this prize will help me to take my research further."
Matt's thesis is titled "Realist randomised controlled trials of development interventions in practice: concrete design suggestions to address the problem of external validity." Randomised controlled trials (RCTs) of development interventions at the micro level are increasingly common. However, some researchers argue that RCTs suffer from a problem of external validity—their conclusions are not rigorously generalizable. Matt concludes that the problem is with the way trials are designed and interpreted, not with the RCT method per se. He argues that the strengths of RCTs can be salvaged through their incorporation into a 'realist' research strategy. This means building a model of an intervention in its particular context, and testing that model in order understand how the intervention works, for whom, and in what circumstances.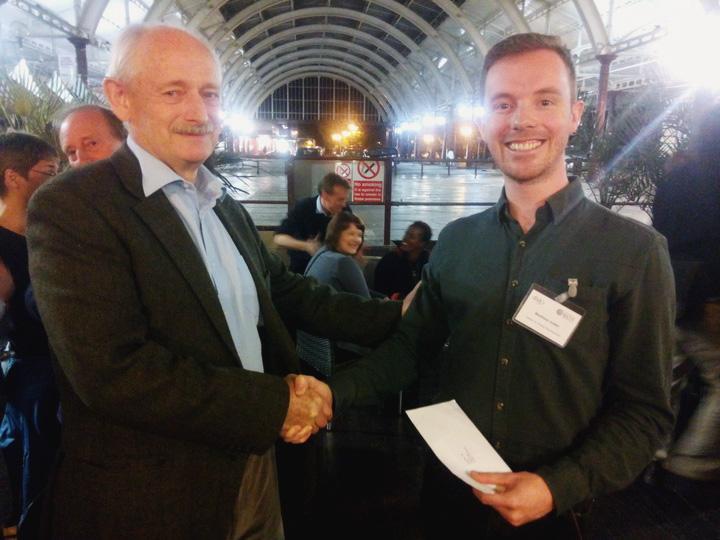 Currently, Matt is working with Matt Collin and myself on a project that looks at the unintended consequences on anti-money laundering policies on poor countries.  We are analyzing how rich countries might rebalance their policies to protect against money laundering and terrorism financing without hindering the ability of people from poor countries to conduct business and transfer money across borders.
Matt's scholarly excellence is indicative of the very high quality of work produced by CGD's younger research staff.  Congratulations to Matt for his extraordinary achievement! 
Disclaimer
CGD blog posts reflect the views of the authors, drawing on prior research and experience in their areas of expertise. CGD is a nonpartisan, independent organization and does not take institutional positions.
Topics