Sometimes, the Unintended Consequences of Anti-Money Laundering Policies Are…Well…Funny! Other Times, Not So Much.
April 15, 2016
Recently, my former CGD colleague, Robin Kraft (@robinkraft, now working on satellites in the Bay Area) posted this on Facebook: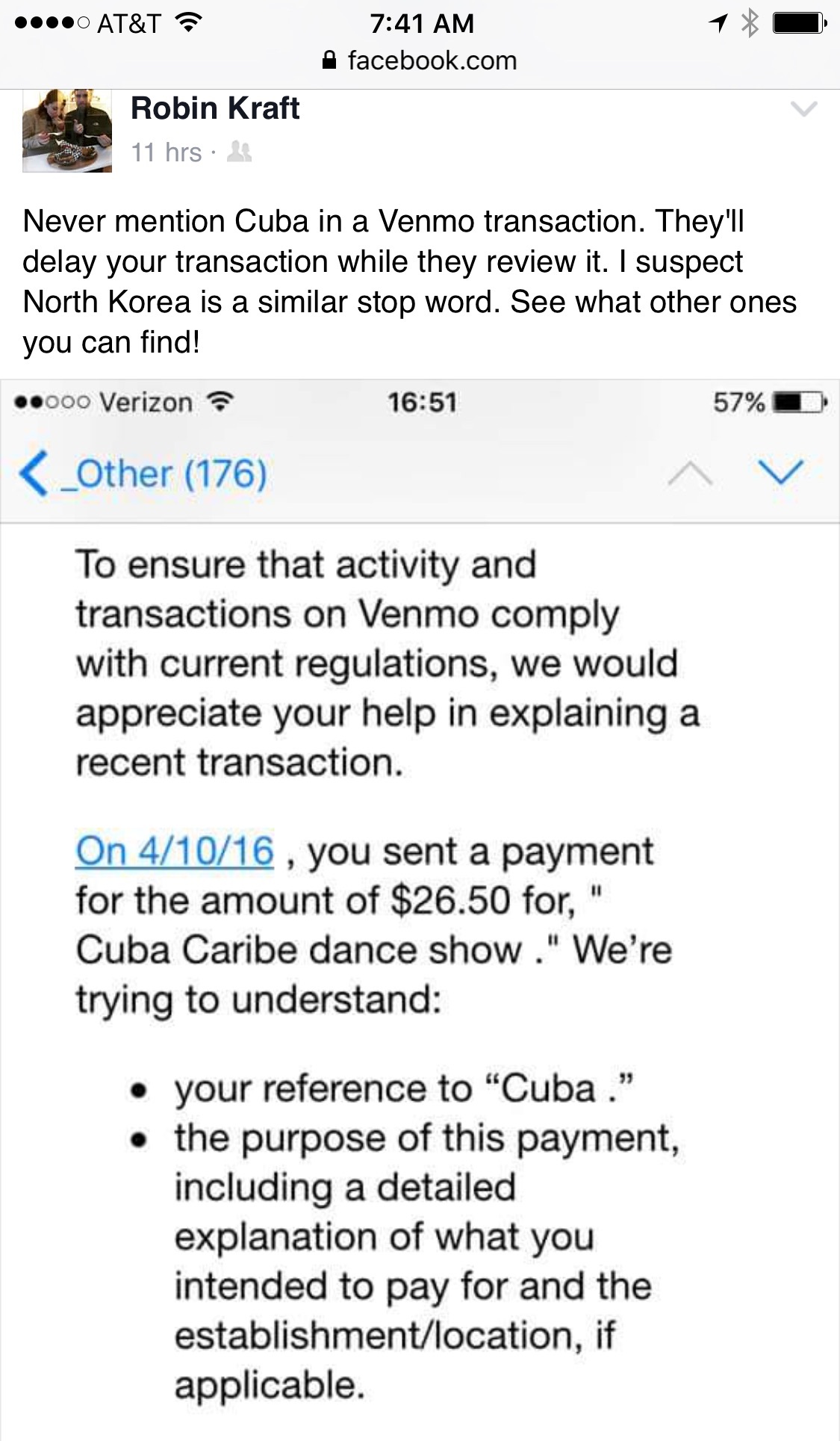 Venmo was simply trying to comply with current anti-money laundering policies—the matter was quickly resolved and Robin will soon be able to enjoy the Cuba Caribe dance show.
But for many people in poor countries, the unintended consequences of anti-money laundering policies are no laughing matter. In a recent CGD working group report, we highlight several groups who are suffering the consequences of rich countries' AML/CFT policies. These include recipients of migrants' remittances, banks that need a correspondent relationship with a bank in a rich country to process cross-border transactions, and non governmental organizations that are trying to deliver services to war-torn and fragile countries. These groups have seen financial services terminated, become more expensive, or simply less transparent as transactions have been pushed underground. Our report makes five recommendations that may help to address these unintended consequences while preserving the security of rich and poor countries alike.
We can't say whether the Cuba Caribe dance show was worth the $26.50 Robin paid for the ticket, but we are pretty sure our report recommendations will help developing countries get the best out of the money sent back in remittances.
Disclaimer
CGD blog posts reflect the views of the authors drawing on prior research and experience in their areas of expertise. CGD does not take institutional positions.