In what was perhaps another sign that the challenge of energy poverty is finding a voice in Congress, the House Energy and Commerce Subcommittee on Energy and Power held a hearing recently on electricity access in the 21st Century.
To be fair, the hearing was not just about international access. Three of five witnesses catalogued issues facing the domestic power industry and spoke to the energy needs of American consumers and businesses. But two witnesses, CGD's Todd Moss and Paul O'Brien of Oxfam, offered an international perspective, framing energy poverty as a serious and pressing development challenge.
Todd's testimony centered on three main points:
     1. Energy gaps are huge and harmful.
To illustrate, Todd told of his experience purchasing a new refrigerator, which uses more energy per year than the average citizen of any of the Power Africa countries
     2. The United States can and should be a leader in expanding energy access abroad.
Todd testified that President Obama's Power Africa initiative is off to a promising start, but the initiative's future success will depend on implementation and providing additional flexibility to a key agency, the Overseas Private Investment Corporation (OPIC). Meanwhile, Todd was encouraged by bipartisan support for the Electrify Africa Act.
     3. The US must be clear about tradeoffs and how those choices affect the world's poor.
Here, Todd made the case for coherent US policy when it comes to expanding energy access abroad. Restricting international assistance in the energy sector based on energy source could limit our ability to help extend affordable, reliable electricity to areas where it is most needed. 
You can watch Todd deliver his testimony here or read his full written testimony here.
And to learn what Todd's son was doing while his dad was testifying…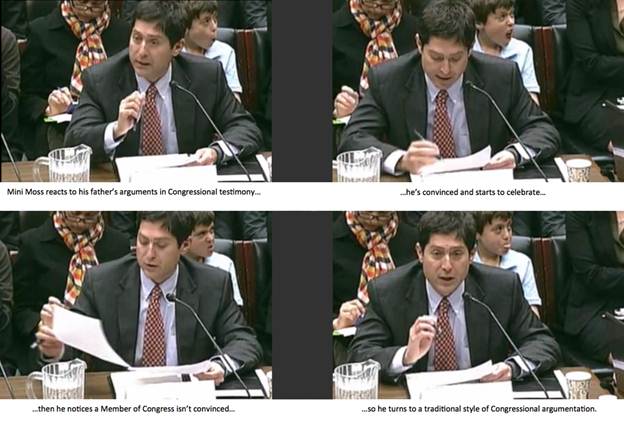 Disclaimer
CGD blog posts reflect the views of the authors, drawing on prior research and experience in their areas of expertise. CGD is a nonpartisan, independent organization and does not take institutional positions.