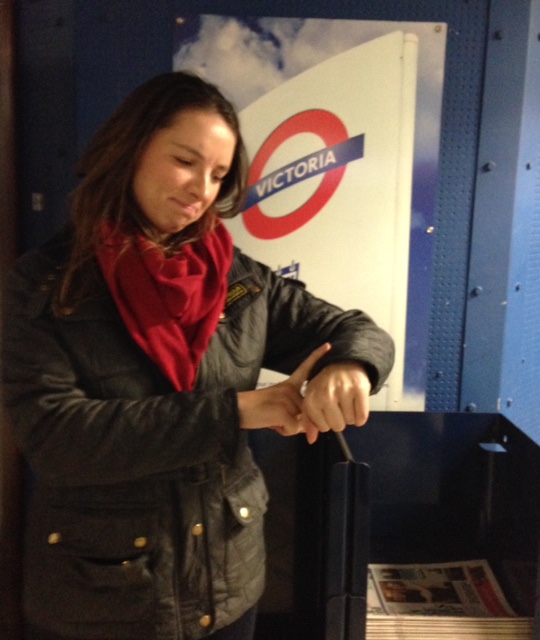 A few days ago, my colleague Jenny Kendra was delayed on the London Tube.  Jenny wrote "Major delays on the District Line due to a signal problem at East Putney.  Stuck on Tube at present, not moving." When Jenny finally got to the office, she mentioned that she would be compensated for the delay.  Given our interest in service guarantees, we went to the TFL (London Underground) website to find out more:
Service refunds are provided for delays of 15+ minutes underground, and 30+ minutes overground.
Refund is equivalent to the fare paid for the delayed trip.
Reasons that qualify for a refund include signal failure, faulty trains, defective tracks, and unplanned engineering works.
Refunds are not applicable if service changes and engineering work were planned, the consumer took an alternative route, or the delay was due to causes outside the control of TFL (security alert, customer incident - ill person for example, weather incident).
Application for a refund must be made online, must be completed within 14 days of the journey, and requires a TFL account (which does not seem to ask for many personal details).
This type of guarantee might be very relevant for countries that are trying to attract investors. In a recent paper, we proposed the idea of Service Performance Guarantees (SPGs). As we wrote in an earlier blog post:
Foreign or domestic firms investing in the country or in a special economic zone would be offered the opportunity by the relevant government authority to purchase a contract guaranteeing the delivery of specified services up to a minimum standard and for a prescribed period, possibly around 10 years.  These might include, for example, the quality and reliability of power supply, the time needed for customs clearance at ports or airports, the time for port turn-around, and the speed of processing and approvals of duty drawbacks as well as a range of other services and permits.   The guarantees would be contractual legal agreements between the service provider and the firm.  Contracts would be standardized rather than customized, except for the largest anchor firms (to extend the mall analogy).
Service performance guarantees would be covered by a "domestic reserve" funded from paid-in premiums and backed up by a further guarantee issued by an agency like MIGA or by USAID's Development Credit Authority, which already has the authority to issue guarantees to domestic and foreign investors.  IDA or another donor could issue a backup guarantee.  These guarantees, together comprising the SPG mechanism, would be components of loans provided to the country to create or rehabilitate infrastructure or to help streamline business processes.  An "external reserve" would be set aside out of the loan amounts to cover the back-up guarantee.
Calls on performance contracts that exceeded the domestic reserve of the fund would trigger calls on the external reserve and a payment from the development agency to the firms via the SPG. At the end of the prescribed period, any unused balances in the domestic and external reserve funds would revert to the country as a bonus for providing good services. Countries that have made improvements in their business climate but are yet to attract investors may be good candidates for SPGs.  Special Economic Zones or Export Processing Zones, which typically offer a package of services to investors, might also be good candidates for a pilot.
The experience of service guarantees offered by the London Tube suggests that investors might need to be made aware of such guarantees. In 2010, only about 330,000 Tube passengers claimed compensation for delays, out of a potential 11 million, despite the availability of smartphone apps to make the process easier.
Jenny, however, received a refund of 2.20 pounds today.
Disclaimer
CGD blog posts reflect the views of the authors, drawing on prior research and experience in their areas of expertise. CGD is a nonpartisan, independent organization and does not take institutional positions.