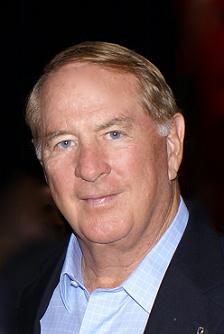 Edward W. Scott Jr., the founding board chair of the Center for Global Development, served as board chair from the Center's inception in 2001 until May 2014, when he was succeeded by former US treasury secretary Lawrence Summers, at which time Scott was named board chair emeritus. He continues to serve as an active member of the Center's board executive committee.
Before stepping down, Scott spoke about his role in founding the Center and his views on philanthropy at a CGD event, Reflections and What's Ahead that included an interview with David Callahan, founder of Inside Philanthropy, who has described Scott as "Silicon Valley's most effective global giver." Read a summary of the event and access selected clips and full video here.

Career
In early 1995, Mr. Scott co-founded BEA Systems, Inc. Mr. Scott served both as President of BEA and as Executive Vice President for World Wide Field Operations, supervising BEA's sales, marketing, and services operations. BEA became the 12th largest software company in the world and was acquired by Oracle Corporation in 2008.
Prior to BEA, Mr. Scott spent seven years at Pyramid Technology, where he managed worldwide sales and marketing. Before Pyramid, Mr. Scott was part of the team that started the Federal division of Sun Microsystems where he spent three years. In 1978, Mr. Scott founded Office Power, Inc., an office automation firm that was purchased within the first year by Computer Consoles, Inc. of Rochester, New York.
Before his career in the high-technology industry, Mr. Scott was an executive in the U.S. government for 17 years. Mr. Scott served seven Attorneys General (Republicans and Democrats) and three Secretaries of Transportation. At the Department of Justice, he reached the position of Deputy Assistant Attorney General of Administration. In his last government assignment, he served as the Assistant Secretary for Administration in the U.S. Department of Transportation. During his time in government, Mr. Scott received the Presidential Rank Award of Distinguished Executive and the William A. Jump Memorial Foundation Meritorious Award for Exemplary Achievement in Public Administration.
Mr. Scott earned a bachelor's degree and a master's degree in political science from Michigan State University. He also earned a degree in philosophy, politics, and economics from the University of Oxford. In May 2011, Mr. Scott was awarded an honorary doctorate of humane letters from the Florida Institute of Technology. Mr. Scott received the Michigan State University Outstanding Alumni Award in 2012.
Philanthropy
Since withdrawing from direct management at BEA, Mr. Scott initiated a variety of philanthropic initiatives, including the funding and support of several orphanages and child development centers in Central America.
In 2001, Mr. Scott founded and provided funding for the Center for Global Development (CGD) in Washington, D.C., the world's leading think tank on global poverty and development issues. Mr. Scott serves as CGD's Chairman.
Mr. Scott is a co-founder, along with Bill Gates and George Soros, of DATA (now called ONE), an advocacy organization dedicated to building public and political awareness about development problems in Africa, most notably the HIV/AIDS pandemic. Bono, the lead singer of the band U2, serves as the principal spokesperson.
Mr. Scott is the founder and Chairman Emeritus of Friends of the Global Fight which, with the assistance of the Bill and Melinda Gates Foundation, provides support and advocacy in the U.S. for the Global Fund to Fight AIDS, Tuberculosis and Malaria. There are now eight Friends organizations around the world, all following the model set by Friends of the Global Fight.
Through his founding of the Center for Interfaith Action on Global Poverty (CIFA), Mr. Scott seeks to improve the capacity and effectiveness of the faith community in its collective effort to reduce global poverty and disease. CIFA achieves this through increased interfaith coordination, best practices and model sharing, innovative mobilization of resources, and influential advocacy to governments and the general public. Mr. Scott serves as CIFA's Chairman.
Mr. Scott established and funded the Scott Family Fellows program in 2007. The program provides to the President of Liberia a cadre of highly trained economists and development specialists, who work directly for the cabinet secretaries of various Liberian ministries and President Ellen Johnson Sirleaf to help reconstruct that war-torn country. Since its inception, the program has been expanded to include other fellows funded by Humanity United, the McCall MacBain Foundation, the Open Society Institute and the Nike Foundation. There are currently 15 fellows in Monrovia working across numerous government agencies and ministries.
Mr. Scott has provided substantial financial and advisory support to Compassion International, a faith-based children's development group which aids over 1,000,000 children in 23 countries, including active HIV/AIDS programs in five countries in Africa. He funded the creation of Compassion's HIV/AIDS testing program.
Mr. Scott endowed a Chair in Psychiatry and two research fellowships dedicated to the study of the causes and possible treatments of autism and Asperger's syndrome at Oxford. He established a special program at University College, Oxford for admission to the college of students with severe disabilities. In addition, Mr. Scott serves on the Oxford Chancellor's Court of Benefactors.
Mr. Scott serves on the Board of Trustees of the Florida Institute of Technology where he also funded the creation of the Scott Center for Autism Treatment. The Scott Center provides world-class assessment and treatment services for children diagnosed with autism while conducting innovative research.
In 2012, Mr. Scott provided the original funding and concept for Face the Facts USA, which aims to educate the American public on the nuances and subtleties of the key issues facing the United States. The project is being implemented by The George Washington University School of Media and Public Affairs.
In addition, Mr. Scott serves on the Board of Directors of the United States Global Leadership Coalition (USGLC), the Peterson Institute for International Economics (IIE), and the King Center for the Performing Arts in Melbourne, Florida. He serves on the Board of Advisors of the Global Health Policy Center of the Center for Strategic and International Studies (CSIS) and Whole Child International.
Commercial Interests
In his current commercial activity, Mr. Scott serves as the Chairman of the Board of Directors of the Florida Beer Company, where he is the majority shareholder. He is an investor and member of the Board of Directors of Voxiva, a company which develops and deploys applications on cellular phones to collect and disseminate public health information. Mr. Scott serves on the Board of Directors of Stitcher, a company which provides tools for listening to recorded programs on mobile devices. He is also an investor in Spreecast, a social video platform.
Mr. Scott was one of the earliest and largest single investors in StubHub, Inc., a highly successful internet ticketing company. He served on its Board for seven years prior to its acquisition by eBay in 2007. In addition, Mr. Scott founded, built, owns and operates the Kiwi Tennis Club, which is one of the premier tennis facilities in the United States, in Indian Harbour Beach, Florida.
For more information on the business, government, and philanthropic work of Ed Scott, please see www.EdScott.org.