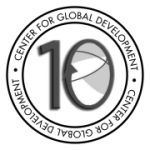 Honorary Committee
Senator John Kerry
Senator Richard Lugar
Honorary Committee Co-Chairs
~
The Honorable Madeleine K. Albright
former Secretary of State, U.S. Department of State
The Honorable Kofi Annan
former Secretary-General of the UN
Representative Kevin Brady
Dr. Gro Harlem Brundtland
former Norwegian Prime Minister & Director of the WHO
Representative Barney Frank
The Honorable William H. Frist, M.D.
former U.S. Senator
Representative Kay Granger
The Honorable Chuck Hagel
former U.S. Senator
Eveline Herfkens
former Development Minister,
The Netherlands
Ambassador Carla A. Hills
Chair & CEO, Hills & Company,

f
ormer U.S. Trade Representative
Representative Jesse L. Jackson, Jr.
Hilde F. Johnson
Deputy Executive Director,
United Nations Children's Fund
Sir Tim Lankester
former President of Corpus Christi College, University of Oxford
Representative Nita M. Lowey
Minister Trevor Manuel
Minister of the National Planning Commission, South Africa
The Right Honourable Paul Martin
former Prime Minister of Canada
Representative Betty McCollum
Representative Donald Payne
The Honorable Colin L. Powell
former Secretary of State, U.S. Department of State and Chairman of the Joint Chiefs of Staff
Changyong Rhee
Chief Economist,
Asian Development Bank
Dr. Rajiv Shah
Administrator, USAID
Her Excellency President Ellen Johnson Sirleaf
Republic of Liberia
Heidemarie Wieczorek-Zeul
former German Minister of Economic Cooperation and Development,
Member of the German Bundestag
James D. Wolfensohn
former President, World Bank, and Chairman, International Advisory Board Citigroup Inc.
The Honorable Ernesto Zedillo
Director, Yale Center for the Study of Globalization
former President of Mexico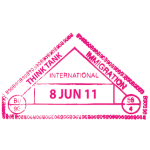 Dinner Committee
Nicky, Jennifer and Jonathan Oppenheimer
Dinner Co-Chairs
~
Edward Scott
CGD Board Chair
~
Bernard Aronson

John Birdsall

Nancy Birdsall
Stephen Cashin
Alexander Cummings
Thomas Gibian
Bruns Grayson

Brad Horwitz

Susan B. Levine
Mark Malloch-Brown
John McCall MacBain

Edward E. McNally

John T. Reid
Sheryl Sandberg
Patty Stonesifer
Toni G. Verstandig
Adam Waldman
Embassy Progressive Dinner
in celebration of our 10th Anniversary
Wednesday, June 8, 2011

Cocktails
The Residence of The British Ambassador and Lady Sheinwald



Dinner
Embassy of Finland
H.E. Ambassador of Finland Pekka Lintu and Mrs. Laurel Colless





Desserts
The Residence of The Ambassador of Norway
H.E. Wegger Chr. Strommen and Rev. Dr. Cecilie J. Strommen



Honoring
Edward W. Scott Jr. Equity Advocate Awardee
Donald Kaberuka
President, African Development Bank



Join us for an evening with individuals working on and influencing policy in the development sphere: ambassadors, members of the U.S. Congress, current and former heads of state, corporate executives, philanthropists, academics and friends to celebrate CGD's work and honor Donald Kaberuka's efforts and success in rebuilding the African Development Bank and as a strong voice for Africa during the financial crisis, and on global issues like climate change.
CGD@10 Prosperity Policy Breakfast
Multilateral Institutions in a G-20 World
Astor Ballroom and Terrace, The St. Regis
923 16th and K Streets, NW, Washington, DC 20006
8:30-10:00 AM
Hosted by:
Nancy Birdsall
President, Center for Global Development
Featured Panelists:
Dr. Kemal Dervis
former Administrator, United Nations Development Programme
Vice President and Director of Global Economy and Development,
The Brookings Institution
Dr. Antoinette Sayeh
Director of the African Department, International Monetary Fund
former Finance Minister of Liberia
James D. Wolfensohn
Chairman, International Advisory Board, Citigroup Inc.
former President, World Bank
The Honorable Ernesto Zedillo
Director, Yale Center for the Study of Globalization
former President of Mexico