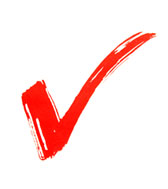 Voting for the 2006 Commitment to Development Award has ended. Find out who won.
Sponsored by CGD and Foreign Policy magazine, and judged by a distinguished international panel, the annual Commitment to Development Award honors an individual or organization from the rich world who has made a significant contribution to changing attitudes and policies towards the developing world.
In addition to the Award Recipient, we will announce a People's Choice winner selected through on-line votes. Voting is easy: just select a nominee and click "Submit." We will send you an e-mail with a link to validate your vote. (If you don't see an e-mail from info@cgdev.org after 30 minutes, check your spam folder.) After you validate your vote, you will receive a final e-mail with a link permitting you to check the tally. We promise not to use your e-mail for any other purpose. The 2006 Commitment to Development Award Recipient and the 2006 Commitment to Development People's Choice winner will be announced on the CGD homepage and in the CGD Development Update on May 2.
Previous Winners
2005 Gordon Brown, Chancellor of the Exchequer, Treasury of the United Kingdom
2003 Four ministers of development cooperation who created the Utstein Group: Clare Short of the United Kingdom, Hilde Frafjord Johnson of Norway, Heidemarie Wieczorek-Zeul of Germany, and Eveline Herfkens of the Netherlands.