Support the Center for Global Development This Giving Tuesday!
Every day, the Center for Global Development breaks through the noise, fake news, and political soundbites with research, data, and evidence to improve the lives of millions of families around the world. 2019 posed significant global challenges but our researchers dove in head first with recommendations for policymakers that had a big impact on the developing world. From designing more effective labor mobility programs in Germany and Australia, to working with multilateral development banks on increasing private finance for development projects, to providing input and advice to the US development finance corporation in its first year, CGD continues to be a source of non-partisan, evidence based solutions to the most pressing development policy problems. But we need your support.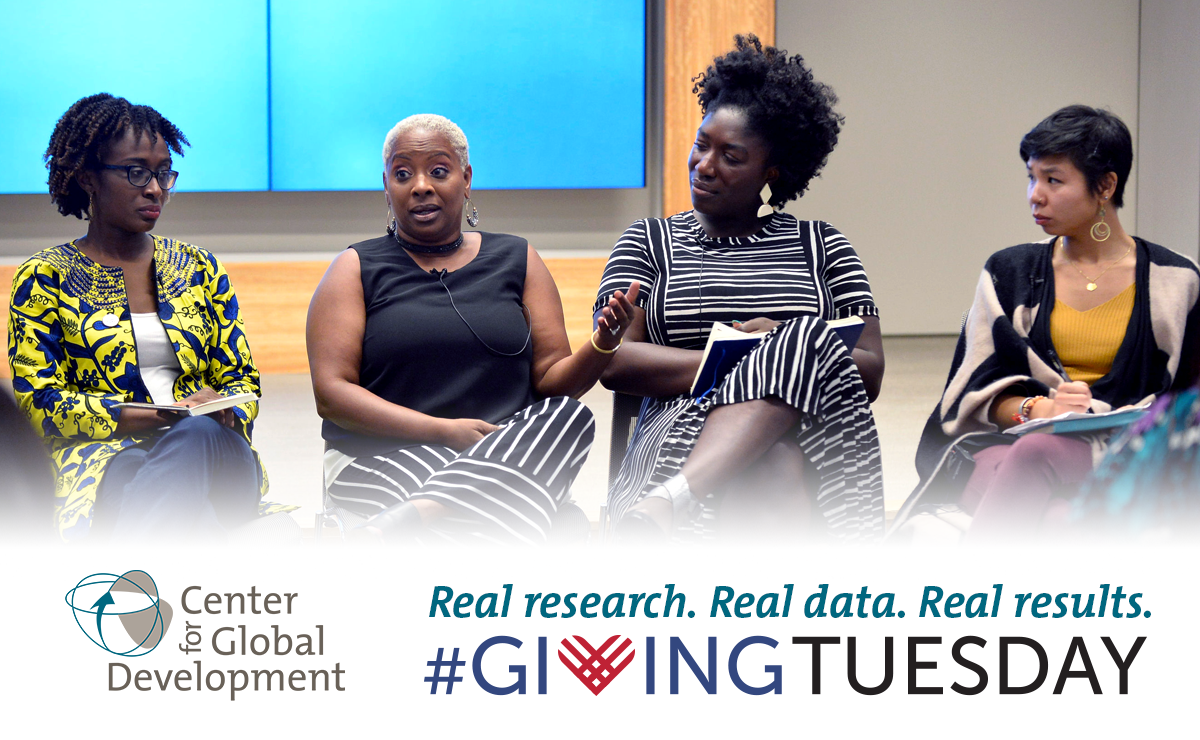 With your help, in 2020, we'll be able to continue and expand on our important work. By making a donation of any amount, you will become an important partner in our efforts to alleviate poverty in the most vulnerable places in the world. By making a donation of $150 or more, you will be joining the 2020 CGD Society, and receive special opportunities to engage with CGD's experts and programming, including special event invitations, personalized updates on issues, complimentary copies of CGD publications and more (depending on your gift).
Or send your contribution via mail
Please make checks payable to the Center for Global Development and mail to:
Abby Newbold
Institutional Advancement Associate
Center for Global Development
2055 L St NW, Fifth Floor
Washington, DC 20036
United States