October 02, 2020
Recommended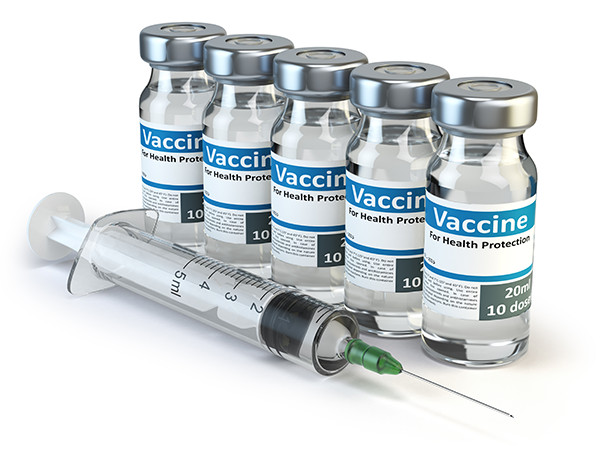 Blog Post
When Will We Have a COVID-19 Vaccine?
October 01, 2020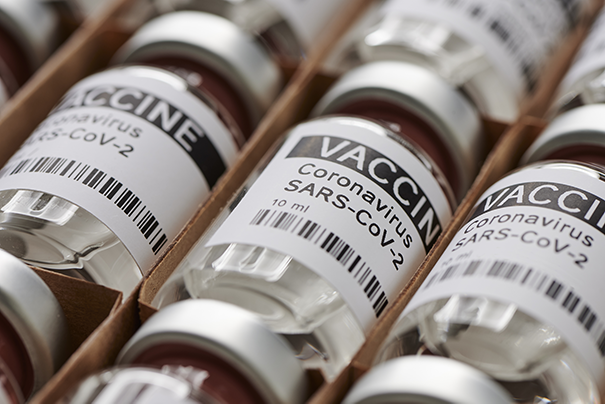 POLICY PAPERS
COVID-10 Vaccine Predictions
October 01, 2020
This blog is part of a body of work, and has been cross posted from Ariande Labs, please see the original here.
As the world awaits the results of COVID-19 vaccine clinical trials, we need to invest now in systems to ensure equitable global vaccine delivery. Sixteen vaccine experts from the vaccine industry, academic and regulatory agencies interviewed by the Center for Global Development and Ariadne Labs advised on how to do this. While being asked to inform quantitative models on COVID-19 vaccine success rates and timelines, they shared recommendations on COVID-19 vaccine communications, safety monitoring, manufacturing, and distribution, as well as lessons learned for pandemic vaccine development processes. Their overall message: the time to prepare is now.
1. Invest in communications, safety monitoring and public accountability to promote trust and acceptance of COVID-19 vaccines
Nearly all of the vaccine experts we interviewed expressed concerns about the impact of expedited COVID-19 vaccine development on vaccine acceptance. Experts noted that there are already rising rates of hesitancy to accept a COVID-19 vaccine. Moving quickly to market with a vaccine that is less effective or has prevalent side effects (both are possible, based on early trial results and the FDA's 50 replace efficacy threshold) could further erode public trust in these vaccines, hamper efforts to achieve herd immunity, and even jeopardize trust in routine immunization programs. Given the level of public scrutiny for COVID-19 vaccines, even rare adverse events during rollout could affect vaccine demand. The experts recommended that we act now to invest in:
Tailored public health communications on COVID-19 vaccine portfolio and timelines
Experts flagged that most people need to accept a COVID-19 vaccine to help contain the pandemic, and achieving high vaccine uptake rates will require large investments in comprehensive communications efforts to manage public expectations and counter vaccine hesitancy. Communities need clear, accurate messaging on realistic COVID-19 vaccine timelines, efficacy, safety, benefits, potential side effects, etc. — with messages tailored to specific populations as needed.
Robust vaccine safety monitoring systems
Once COVID-19 vaccines are approved for rollout, as with all vaccines, we will need to implement robust follow-up studies (with data safety monitoring boards) and adverse event reporting systems to monitor and ensure vaccine safety during rollout. Investing heavily in and publicizing these safety monitoring mechanisms can help build confidence in COVID-19 vaccines, particularly for new technologies without proven track records and vaccines administered under emergency use authorization (prior to full licensure). Strong systems will allow for efficient, transparent management of any adverse events—which is crucial to maintain vaccine safety and demand.
Public accountability for COVID-19 vaccine safety
Given the immense pressure to produce a COVID-19 vaccine quickly, experts noted that stakeholders must be publicly accountable for vaccine safety above all else. Several large pharmaceutical companies recently signed a public pledge committing to "safety first" in COVID-19 vaccine development—meaning they will not seek regulatory approval without sufficient data on safety and efficacy—and some companies have even released their clinical trial blueprints documenting how they will evaluate vaccine safety and efficacy. These are admirable and necessary steps to promote public trust in COVID-19 vaccines. Similar public commitment is needed from governments, including regulatory agencies, to put safety first.
2. Plan now for unprecedented scale-up of COVID-19 vaccine manufacturing and distribution
In theory, the world may have sufficient manufacturing capacity to make enough COVID-19 vaccine doses for the global population. However, the experts highlighted that vaccine manufacturing has never been deployed on this scale before, so that capacity might be affected by the complexities of new manufacturing processes (i.e., for mRNA/DNA vaccines), shortages of manufacturing equipment and raw materials, etc. They also noted that there will likely be shortages of syringes, adjuvants, and primary packaging containers, and the actual distribution of COVID-19 vaccines will be quite complex. They recommended that we prepare now to:
Manufacture vaccines and related supplies at scale
Experts urged the global community to continue manufacturing "at-risk" (manufacturing product before confirmed efficacy/safety), build manufacturing capacity of developing countries, and think through key considerations like dose form and volume. They also recommended further exploring innovative vaccine packaging technologies, funding for adjuvant synthesis, and streamlined quality assurance methods to expedite the manufacturing process.
Address rate-limiting steps in vaccine distribution
Experts recommended identifying distribution strategies now in anticipation of a diverse COVID-19 vaccine portfolio with varied storage, dosage, and administration requirements. For example, if ultra-cold storage requirements make mRNA vaccines impractical for all but large academic hospitals, we must prepare to distribute alternate vaccines to smaller hospitals and clinics. For 2-dose vaccines, we need systems to track who has received which vaccine and ensure sufficient commodities to cover second doses. Several experts recommended that all nations should invest and participate in global efforts such as the COVAX facility to promote equitable allocation and distribution of COVID-19 vaccines.
3. Develop a playbook now for a systematic global approach to pandemic vaccine R&D
The pressure to find a COVID-19 vaccine quickly has caused major, ad hoc changes to the normal vaccine research and development (R&D) process. Standard processes for pandemic vaccine R&D are imperative for second-generation COVID-19 vaccines as well as future pandemics. The experts recommended developing a standardized pandemic vaccine R&D playbook that includes:
Mechanisms for rapid knowledge sharing and evidence-based selection of vaccine platforms
The global scientific community has learned about SARS CoV-2 with unprecedented speed (for example, genome sequencing was done early and shared widely), but scientists still lack the in-depth knowledge typically required for vaccine R&D. Consequently, most COVID-19 vaccine candidates arose by redirecting existing vaccine development programs for other infectious and chronic diseases—i.e., a "shotgun" R&D approach. In the future, experts recommend creating robust knowledge management mechanisms (i.e., centralized data collection with real-time global database access) and standard guidance on aligning pandemic pathogen characteristics (ease and mode of transmission, morbidity/mortality) with vaccine platform characteristics (efficacy, safety profile, speed of development, etc.). This would allow scientists to rapidly understand new pathogens to select the most appropriate vaccine platform(s) for the job, therefore maximizing the use of finite R&D resources.
Strategic process for prioritizing which vaccine candidates get clinical trials
There are not enough global resources (participants, trial sites, investigators, etc.) to run full clinical trials on hundreds of different vaccine candidates. For COVID-19, vaccine candidates moved to clinical trials on a first-funded first-serve basis, rather than solely on scientific merits. A transparent process to evaluate global trial capacity and prioritize which vaccine candidates to advance to clinical trials would allow governments/donors to strategically test vaccine candidates with the best chance for success, rather than those first in line.
Standardized clinical trial protocols for pandemic vaccines
The COVID-19 vaccine development process has been shortened by running trial phases simultaneously and easing Phase 3 efficacy requirements. While this has created a faster pathway to vaccine approval, the downsides are: a) difficulty comparing results across vaccine candidates, since each company is implementing its own version of a shortened process; b) higher risk of failure in later trials if problems from early-stage trials aren't identified in time to regroup. We recommend developing a standardized pandemic vaccine R&D protocol that shortens timelines while harmonizing clinical trial implementation (e.g., uniform criteria for assessing efficacy, creating placebo groups, making early trial results available), so results on vaccine candidates can be compared while still ensuring optimal safety and efficacy.
Registry of global manufacturing capacity
It has been challenging to assess manufacturing capacity for COVID-19 vaccines, given the large candidate pool and diverse platforms. We recommend establishing and regularly updating a global vaccine manufacturing facility database to track fill & finish and bulk antigen/bulk vaccine production capacity. This registry would help a) ensure that promising pandemic vaccine candidates have access to manufacturing capacity and avoid wasting R&D resources on vaccines that cannot be manufactured with existing constraints; b) help identify and address gaps in-country manufacturing capacity before the next pandemic.
---
The message from the vaccine experts is clear: we must plan now to ensure effective rollout of COVID-19 vaccines, or we risk failing to contain this pandemic. We have a narrow window to heed this advice by upgrading and verifying our vaccine delivery systems. We can also leverage the lessons learned from COVID-19 vaccine development by standardizing these processes for second generation COVID-19 vaccines and future pandemics.
---
Laura Subramanian is a Senior Specialist in Monitoring and Evaluation at Ariadne Labs.
Anthony McDonnell is a Senior Policy Analyst at the Center for Global Development.
Robert Van Exan is President of Immunization Policy and Knowledge Translation.
Julie Rosenberg is the Assistant Director of the Better Evidence program at Ariadne Labs.
Prashant Yadav is a Senior Fellow at the Center for Global Development and a Professor of Technology and Operations Management at INSEAD.
Rebecca Weintraub is the Director of Better Evidence at Ariadne Labs, Faculty in Global Health and Social Medicine at Harvard Medical School, and an Associate Physician at Brigham and Women's Hospital
Disclaimer
CGD blog posts reflect the views of the authors, drawing on prior research and experience in their areas of expertise. CGD is a nonpartisan, independent organization and does not take institutional positions.