The quick answer is: not too much. The longer answer is that the 2015 Quadrennial Diplomacy and Development Review (QDDR) could be meaningful for USAID if the recommendations are backed by a shift in operations and funding within the Agency. Let me explain.
After reaffirming the elevation of development and its rightful place as a powerful foreign policy tool, the QDDR lays out four strategic priorities for USAID and the State Department:
1.       Preventing and Mitigating Conflict and Violent Extremism
2.       Promoting Open, Resilient, and Democratic Societies
3.       Advancing Inclusive Economic Growth
4.       Mitigating and Adapting to Climate Change
These priorities aren't particularly revolutionary in and of themselves – all are critical components of sustainable development and could benefit from more attention within US foreign policy. Even better for USAID, the priorities track closely with the Agency's new mission to "partner to end extreme poverty and promote resilient, democratic societies while advancing our security and prosperity." (My bold.)
The issue is that when these four priorities are overlaid against USAID's current funding priorities, a complete disconnect emerges.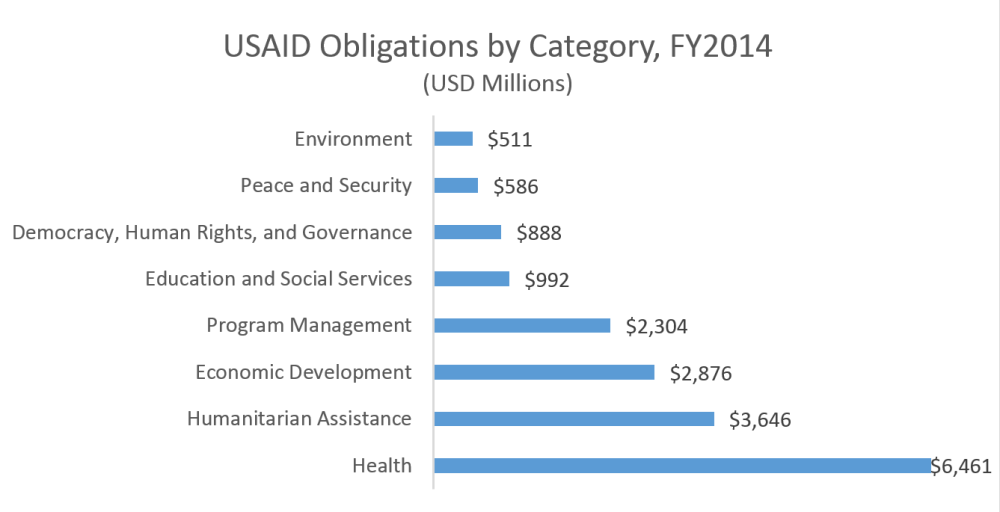 The three lowest funded areas for USAID – Environment, Peace and Security, and Democracy, Human Rights, and Governance – happen to be three of the QDDR's four strategic priorities. What this means in practice is that USAID will need to dramatically rethink its budget and program allocations if it hopes to achieve the QDDR's aims in each of these priority areas.
While the QDDR may have endorsed different sector priorities than USAID's operations would indicate, the review did double down on USAID's data and transparency efforts. Specifically, the QDDR calls for USAID to establish: 
A Development Information Solution to be able to aggregate data from multiple missions, operating units, and other enterprise systems, and present the Agency's entire portfolio with unprecedented clarity, detail, and accuracy; and
A Development Data Library, which will make information about USAID-funded projects publicly available and machine-readable.
It's too early to know whether these new priorities and data platforms will be transformative for the Agency. The release of the QDDR is just the beginning. The real test starts now as USAID grapples with how it will implement and operationalize the QDDR's plans…something on which the QDDR is conspicuously silent.
Disclaimer
CGD blog posts reflect the views of the authors, drawing on prior research and experience in their areas of expertise. CGD is a nonpartisan, independent organization and does not take institutional positions.