Molly Kinder, (2003, 2004, and 2008-2011), former program assistant and senior policy analyst, now serves in a full-time role as vice president for policy and outreach at the Global Innovation Fund, which CGD helped support during its start-up stage. Kinder states there is no question that CGD has both defined and propelled her career in international development.
Katie Kampf, (2009-2011), former program coordinator on CGD's global health team, now serves as chief of staff to the assistant secretary for global affairs at the US Department of Health and Human Services. She credits her experience at the Center with introducing her to the DC development policy world.
Sarah Rose, (2006-2007 and 2013-present), former research assistant and policy analyst, recently returned to CGD in the role of senior policy analyst after working as a monitoring and evaluation specialist for USAID/Mozambique's Integrated Health Office.
Jessica Brinton, (2010-2012), former media relations coordinator, currently lives in Nairobi, Kenya and is a program coordinator at APHRC. She has continued to collaborate with CGD in her new role by working with CGD's Data for African Development Working Group.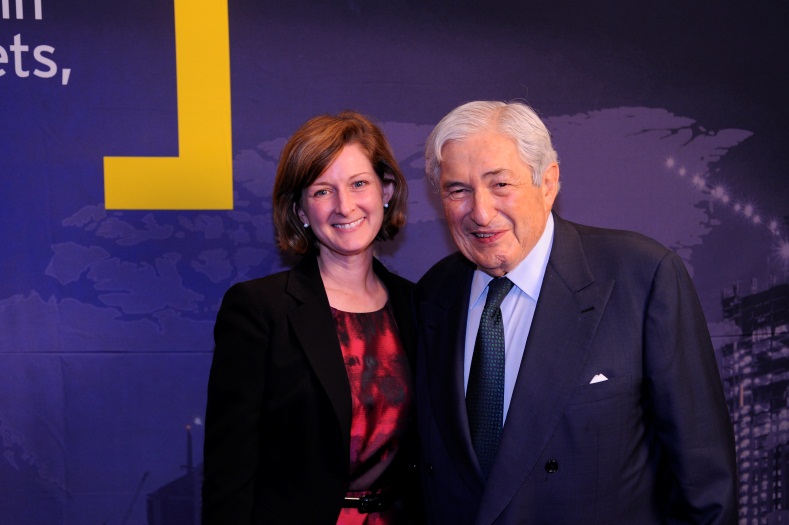 Heather Haines, (2006-2010), former events manager, was responsible for designing and executing hundreds of breakfasts, panels, private briefings, and large-scale events. Her many contributions helped CGD become a fixture for intellectual discourse and timely policy discussions within the development community.
Tony Kopetchny, (2005-2007), former web editor and media relations associate, started at the Center in January 2005 and helped to lay the foundation for many of CGD's online strategies. He feels that working at the Center played a significant role in defining his career.
Gregory Michaelidis, (2005-2006), former senior associate for policy and outreach, was part of the Center in its earlier years and saw disseminating CGD's unique approach as both a challenging and rewarding task. In addition, working with the development community provided him with lifelong lessons about communicating complex policy issues to a variety of interest groups at once.
Tarek Ghani, (2005), former special assistant to the President, has stayed connected to the Center's work and his former colleagues. While overseeing a multi-million dollar grant to promote transparency and accountability in developing countries in his subsequent role at Humanity United, he worked closely with former senior fellow and current chief economist of USAID, Steve Radelet.
Sandip Sukhtankar, (2003-2004), former research assistant to Nancy Birdsall, says his experience at the Center solidified his desire to become a development economist. While working at CGD, he decided to apply for PhD programs and was accepted at Harvard. He is currently an assistant professor in the economics department at Dartmouth College and also a visiting scholar at the Harvard Kennedy School.
Sonal Shah, (2002-2003), former director of operations and programs,  played a key role in shaping CGD. Her role at the time was a little bit of everything—part COO, part communications, part management, part office design. After her time at CGD, Sonal set up innovative programs for some of the world's largest global companies, including heading initiatives such as a new environmental branch of Goldman Sachs and leading two of Google's global philanthropic initiatives.
Andrew Stober, (2001-2004), former media relations and publications associate, was part of CGD's launch team. Andrew made some lasting contributions that built the Center's reputation as a fresh and innovative organization. His creative ideas continue to be felt by many to date.