Members of the "Task Force on Making Basel III Work for Emerging Markets and Developing Economies."
Working Group Co-Chairs
Thorsten Beck is professor of banking and finance at Cass Business School in London. He is also a research fellow of the Centre for Economic Policy Research (CEPR) and the CESifo. He was professor of economics from 2008 to 2014 at Tilburg University and the founding chair of the European Banking Center from 2008 to 2013. Previously he worked in the research department of the World Bank and has also worked as consultant for—among others—the European Central Bank, the Bank of England, the BIS, the IMF, the European Commission, and the German Development Corporation. His research, academic publications, and operational work have focused on two major questions: What is the relationship between finance and economic development? And what policies are needed to build a sound and effective financial system? Recently, he has concentrated on access to financial services, including SME finance, as well as on the design of regulatory and bank resolution frameworks.
Liliana Rojas-Suarez is a senior fellow at the Center for Global Development with expertise on Latin America, financial regulation, Basel II and III, and the development impact of global financial flows. She is the co-author or editor of almost a dozen books. Her latest book is Growing Pains in Latin America: An Economic Growth Framework as Applied to Brazil, Colombia, Costa Rica, Mexico and Peru. She also co-chaired the CGD Working Group on Policy Principles for Expanding Financial Access.
Rojas-Suarez is also the chair of the Latin American Shadow Financial Regulatory Committee (CLAAF). From March 1998 to October 2000, she served as managing director and chief economist for Latin America at Deutsche Bank. Before joining Deutsche Bank, Rojas-Suarez was the principal advisor in the Office of Chief Economist at the Inter-American Development Bank. Between 1984 and 1994 she held various positions at the International Monetary Fund, most recently as deputy chief of the Capital Markets and Financial Studies Division of the Research Department. She has been a visiting fellow at the Institute for International Economics, a visiting advisor at the Bank for International Settlements, and has also served as a professor at Anahuac University in Mexico and advisor for PEMEX, Mexico's National Petroleum Company.
Working Group Members
Jose De Gregorio is a full professor of the Department of Economics at University of Chile. He was governor of the Central Bank between 2007 and 2011 and also served as vice-governor (2003-2007) member of the Bank's Board (2001-2003). From March 2000 until June 2001, Dr. De Gregorio served as a "tri-minister," acting as the minister of the combined portfolios of the Economy, Mining, and Energy. Between 1997 and 2000 he was professor and head of post-graduate programs at the Center of Applied Economics at the University of Chile. He was also professor at the Pontificia Universidad Católica de Chile, visiting professor at Anderson School, University of California, Los Angeles (UCLA), and has a taught at Massachusetts Institute of Technology (MIT).
Dr. De Gregorio was an economist in the Research Department of the International Monetary Fund (IMF) in 1990 and 1994. He has worked as a consultant for international organizations (IMF, World Bank, IDB, and United Nations) and foreign companies. He was a visiting researcher at the IMF and the World Bank. From 1983 to 1986 he was a researcher at the Corporación de Investigaciones Económicas Para Latinoamérica (Corporation for Latin American Economic Research), CIEPLAN.
Maher Sheikh Hasan holds the position of Deputy Governor of the Central Bank of Jordan (CBJ) and Vice Chairman of the Board of Directors as of 2012. Dr. Hasan is the Chairman of the Jordan Loan Guarantee Corp (JLGC), Vice Chairman of Jordan National Payment Council (JO-NPC), Vice Chair of the National Committee of the Anti-Money Laundering and Counter Terrorist Financing Unit (AMLU) and a board member of the Social Security Corp. Back in 2005, he joined the International Monetary Fund (IMF) and became Deputy Division Chief at the Monetary and Capital Markets (MCM) Department in 2009.
He participated in several Article IV consultation missions and led several Financial Sector Assessment Programs (FSAPs) and Technical Assistance (TA) missions to member countries.
Patrick Honohan was governor of the Central Bank of Ireland and a member of the governing council of the European Central Bank from September 2009 to November 2015. Currently, Dr. Honohan is a non-resident senior fellow at the Peterson Institute for International Economics (PIIE).
Prior to that, he was a professor of international financial economics and development at Trinity College Dublin. He has since become an honorary professor of economics at the university.
Previously he spent 12 years on the staff of the World Bank as a senior advisor on financial sector issues. During the 1990's he was a research professor at Ireland's Economic and Social Research Institute. In the 1980's he was economic advisor to the Taoiseach (Irish Prime Minister) Garret FitzGerald. He also spent earlier spells at the Central Bank of Ireland and at the International Monetary Fund.
Louis Kasekende is the deputy governor at the Bank of Uganda. He recently served at the African Development Bank as chief economist, a position he held for three and a half years. Previously he served as alternate executive director and later as executive director at the World Bank for Africa Group 1, including 22 countries mostly from Anglophone Sub-Saharan Africa.
Prior to joining the World Bank, he served as deputy governor at the Bank of Uganda from 1999 to 2002; executive director research and policy at the Bank of Uganda from 1994 to 1999; and director of the Research Department at the Bank of Uganda from 1992 to 1994.
Linah Kelebogile Mohohlo was governor of the Bank of Botswana for a period of 17 years until 2016, following a 23-year career with the Bank during in which she served in a number of operational and policy areas. This included secretarial, human resource management, economic research, and reserves management. She has also worked for the International Monetary Fund (IMF) under the Special Appointee program and, in her capacity as Governor of the IMF for Botswana, she has been a member of the International Monetary and Financial Committee, representing the Africa Group 1 Constituency.  Mohohlo served in the Commission for Africa, Lancet Commission on Investing in Health, and has chaired the UN High Level Panel on Recosting as well as the World Economic Forum on Africa. She is a member of the Africa Progress Panel and Investment Committee of the UN Joint Staff Pension Fund. She is also a recipient of a number of professional awards, including Botswana's highest public service award for efficient and devoted service (The Presidential Order of Honor).
Ceyla Pazarbasioglu is Vice President for Equitable Growth, Finance and Institutions (EFI) at the World Bank Group (WBG) since October 1, 2018.
In this role, Ceyla provides strategic leadership to the best expertise from around the World Bank and International Finance Corporation (IFC) to help low- and middle-income countries build the foundations for inclusive and sustainable growth and, thereby, make progress towards achieving the World Bank Group's twin goals of reducing poverty and boosting shared prosperity. She oversees a portfolio of nearly $30 billion of operational and policy work and advisory engagements in the WBG Global Practices of Finance, Competitiveness and Innovation; Macroeconomics, Trade and Investment; Governance; and Poverty and Equity.
Prior to her assignment as Vice President, Ceyla was Senior Director of the Finance, Competitiveness and Innovation Global Practice. In this capacity, she provided leadership for advancing the WBG's development goals, with a focus on firm capabilities and innovation, private-sector led growth, creating markets, financial sector stability, financial inclusion, and long-term finance and risk management.
Ceyla joined the WBG in July 2015 from the International Monetary Fund (IMF), where she was Deputy Director in the Monetary and Capital Markets Department, in charge of the work on financial sector regulation and supervision and crisis management. Before joining the IMF, she was Vice President of the Banking Regulation and Supervision Agency of Turkey, a post she was appointed to after Turkey's major banking crisis of February 2001. Prior to that, she worked as Chief Economist of Emerging European Markets at ABN AMRO Investment Bank in London.
Ceyla sits on the board of several multinational institutions, including the Financial Stability Board (FSB) where she is also a member of the standing committees on Assessment of Vulnerabilities and Standards Implementation, and the Toronto Centre. She holds a PhD in economics from Georgetown University, USA.
Andrew Powell is the principal advisor in the Research Department of the Inter-American Development Bank. He holds a BA, MPhil, and DPhil, (PhD) from the University of Oxford. Through 1994 he dedicated himself to academia in the United Kingdom as Prize Research Fellow at Nuffield College, Oxford and associate professor (lecturer) at London University and the University of Warwick. In 1995, Dr. Powell joined the Central Bank of Argentina and was named chief economist in 1996. He represented Argentina as a G20/G22 deputy and as member of three G22 working groups (on crisis resolution, financial system strengthening and transparency) in the late 1990's. In 2001, he returned to academia, joining the Universidad Torcuato Di Tella in Buenos Aires as Professor and Director of Graduate Programs in Finance. Dr. Powell has been a visiting scholar at the World Bank, IMF, and Harvard University. He joined the IDB's Research Department in 2005 as lead research economist in 2008 and served as regional economic advisor for the Caribbean Region before returning to the Research Department as the principal advisor.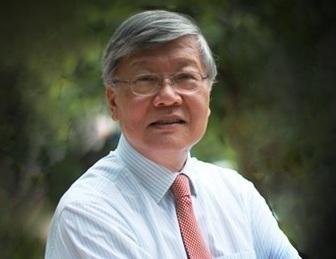 Andrew Sheng is a former central banker and financial regulator in Asia and a commentator on global finance. He is Distinguished Fellow of Asia Global Institute, the University of Hong Kong. Andrew is the Chief Adviser to the China Banking Regulatory Commission, a Board Member of Khazanah Nasional Berhad, the sovereign wealth fund of Malaysia, a member of the international advisory council of the China Investment Corporation, the China Development Bank, China Securities Regulatory Commission and the Securities and Exchange Board of India. He is also an advisor to the United Nations Environment Program Inquiry into the Design of a Sustainable Financial System.
Andrew served as Chairman of the Securities and Futures Commission of Hong Kong from 1998 to 2005, having previously been a central banker with the Hong Kong Monetary Authority and Bank Negara Malaysia. He also worked with the World Bank from 1989 to 1993. From 2003 to 2005, he chaired the Technical Committee of the International Organisation of Securities Commissions (IOSCO). He is also an Adjunct Professor at the Graduate School of Economics and Management, Tsinghua University, Beijing and the University of Malaya, Kuala Lumpur. In 2009, he became the Pro-Chancellor of Universiti Tun Abdul Razak.
Maria Soledad (Sole) Martinez Peria is Chief of the Macro-Financial Division in the IMF Research Department. Sole manages a team of economists responsible for conducting research and policy work on macroeconomic and financial issues critical to Fund surveillance activities, with a focus on macro-financial linkages, financial flows, and financial systems. Sole's published research addresses questions related to financial crises, market discipline, foreign bank participation, bank regulation, SME financing, financial inclusion, and remittances. Prior to joining the Fund, Sole worked at the World Bank, the Brookings Institution, the Central Bank of Argentina, and the Federal Reserve Board.  She holds a PhD in economics from the University of California, Berkeley and a BA from Stanford University.