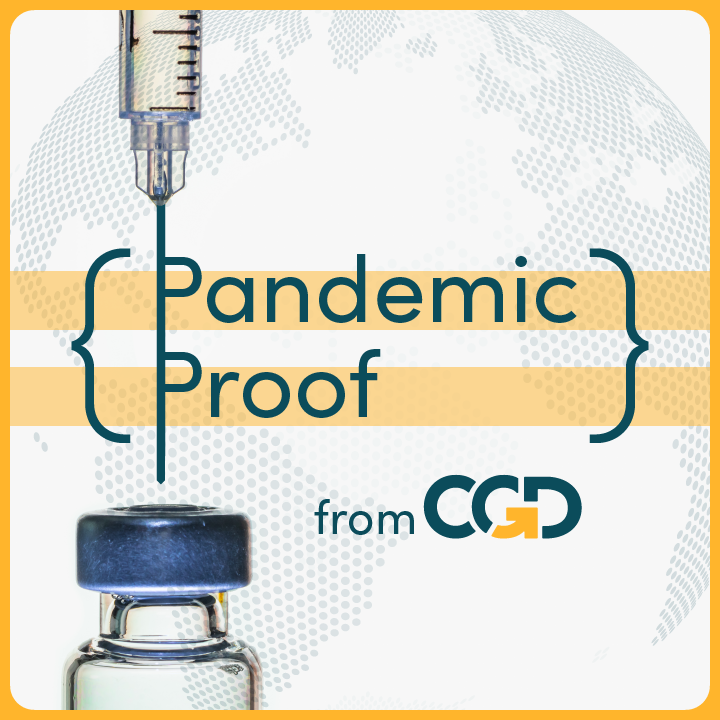 Pandemic Proof is a new podcast from the Center for Global Development. Hosted by Amanda Glassman and Javier Guzman and featuring guests from around the world, the podcast confronts the weaknesses in the global architecture for pandemic preparedness and response—especially those revealed by COVID-19—and explores ways to bolster our capacity to protect our world against future pandemic risks.
Pandemic Proof is available on the CGD Podcast feed, so make sure you're subscribed to The CGD Podcast on Apple, Google, Spotify, or Stitcher. And remember you can check out all of CGD's work on COVID-19, global health security, and more here on our website.
Support More Work Like This.
Your contribution makes it possible for the Center's researchers to devise practical, evidence-based solutions for today's most pressing development challenges.
Latest Work