September 23, 2020
Recommended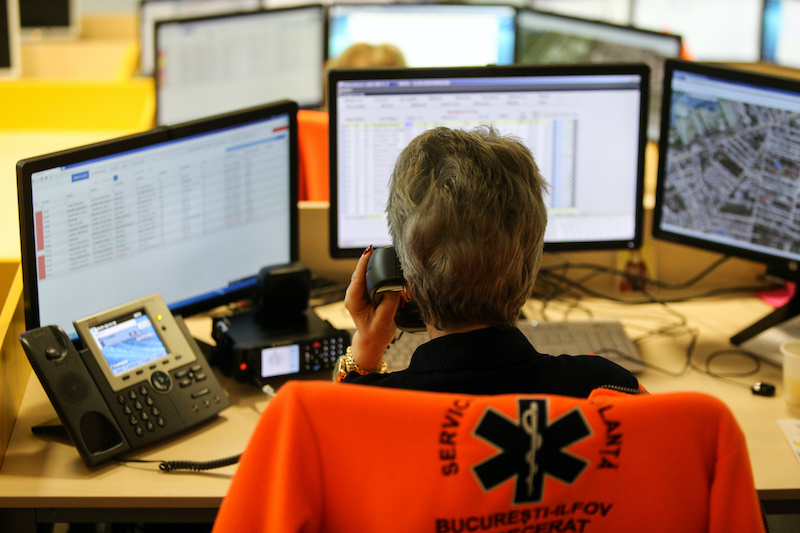 CGD NOTES
COVID-19 & Violence against Women and Children
June 22, 2020
COVID-19 has raised the profile of violence against women and children (VAW/C) within the global discourse. Nine months after the emergence of COVID-19, global stakeholders continue to advocate for increased funding and action to mitigate against the risk of violence on vulnerable populations and support survivors. How much have we learned from research since the beginning of the crisis?
In June, we summarized 17 rigorous research studies across disciplines and methodologies that had been published since the start of the pandemic. At that time, we found mixed trends in violence against women during COVID-19, but noted that data was limited by its primary reliance on reported rates (e.g. service calls or police reports from administrative sources) and that evidence was highly skewed to reflect dynamics high income countries (HICs). In addition, only one study focused on violence against children (VAC), analyzing child maltreatment allegations in the United States. Studies reflecting service providers' perspectives documented rising levels and complexity of VAW/C, paired with providers' limited ability to fully respond to demand due to social distancing and strained institutional resources.
In the last months, there has been no slow to the wave of new research. We round up 28 new studies that have been released since our last summary. Consistent with the approach taken in our previous round up, we focus on reports, working papers and publications across disciplines and methodologies that move beyond simple month-to-month comparisons from single sources. While we strive to be inclusive, we seek to balance this with rigor, so we do not include papers that do not present a full methodology, samples or indicators behind their analysis.
Key takeaways
The majority of studies continue to focus on a basic question: Have violence levels increased during COVID-19?

With 28 new studies to rely on, we have increasing evidence that the COVID-19 pandemic and associated policy response measures increase VAW/C across contexts. Where mixed or decreasing trends appear, there is emerging evidence to suggest underreporting may in part account for results.

Given the increasing number of studies reporting on primary data collected during COVID-19, often using remote survey methodologies, additional attention and reporting on ethics is needed to ensure a 'do no harm' approach.

As in our last round up, service providers report additional needs from clients coupled with additional challenges due to lockdown measures and strained resources.

Future studies focused on COVID-19 and VAW/C should prioritize "actionable" research, informing evidence-based policy and financing responses including possible prevention and mitigation measures—rather than simply examining trends.
An overview of new studies: Research questions, geographies, and methods
Overwhelmingly, research focuses primarily on documenting trends in VAW/C during the pandemic. We find 18 new papers—the majority of which (10) find increases in violence during COVID-19 or due to associated response measures. The remaining find mixed impacts (5), no change (1) or decreases (3), the latter primarily in reported child maltreatment measures (due to school closures). These results point more concretely to increases as compared to the first batch of studies—potentially due to a heavier reliance on primary data collection of VAW/C measures from respondents directly, rather than relying on reported measures. In total, eight studies collect primary survey data—six via online platforms or mobile surveys—and two from hospital clinical records.
The geographic distribution of studies is also more diverse. While most studies still focus on HICs, there is increasing diversification outside the United States, including studies in Argentina, Bangladesh, India, Mexico, Peru, and Uganda.
In addition, this is the first time we are seeing studies from clinical assessments—one focused on children's abusive head trauma in London, and on severe intimate partner violence (IPV) injury in Boston—both of which find increases. While these studies have small samples, they are an additional point of triangulation that we do not observe from large-scale administrative data or primary survey data. The remaining studies use forms of difference-in-difference (often creatively paired with public mobile device data allowing estimation of the level of 'lock-down') or regression analysis, controlling for pre-pandemic levels of violence to parse out plausible effects of response measures. In addition, two studies present descriptive trends from self-reported 'increases' or 'decreases' during COVID-19 from women in the United States (mixed results) and Bangladesh (reported increases).
Group A. Papers that measure impacts of COVID-19 or associated response measures on VAW/C
Table notes: Studies are ordered by direction of impact (increases, mixed, no change and decreases) and alphabetical. ARIMA = auto regressive integrated moving average; IPV = intimate partner violence
* Regression controls for pre-lockdown experience of IPV (asked via recall) as well as measures of if the woman is in quarantine (lockdown)—Arenas-Arroyo et al. (2020) also include measures for the woman's partner.
Papers that measure impacts of COVID-19 or associated measures on VAW/C
Additional papers explore experience of VAW/C during COVID-19, including interventions and help-seeking dynamics
Five papers explore the experience of VAW/C during COVID-19 from a diverse range of methodologies—including questions around prevalence, mechanisms, intervention campaigns, help-seeking and linkages with other wellbeing outcomes. These studies all collect primary data, including a qualitative multi-country study interviewing adolescent girls and boys via mobile phones paired with participatory methods in Bangladesh, Ethiopia, Palestine and Jordan. We separate these papers from those summarized above because, though they do not measure the impact of COVID-19 per se, they present related, descriptive information that has the potential to inform a rich set of questions around women and children's experiences. For example, Jones and colleagues document narratives of girls experiencing increased tensions inside the home—including violence from diverse perpetrators—particularly married girls. In addition, Colagrossi and colleagues aim to disentangle the effects of a media campaign aiming at increasing domestic violence help-seeking via the national toll-free helpline in Italy.
Group B. VAW/C dynamics during COVID-19
Papers exploring experiences of VAW/C during COVID-19
A final group: Analysis of VAW/C service provision
A final group of recently released studies reflect the experiences of service providers, including staff and volunteers at shelters, hotlines, information centers, and other touchpoints that survivors rely on for support. These new studies confirm what was suggested by those we previously reviewed – that in spite of demand for VAW/C services mostly increasing across contexts, those on the frontlines positioned to support survivors face challenges related to lockdown measures and resource constraints that allow them to meet this increased need, all while seeking to adjust the services they provide to the changing circumstances.
Group C. Surveys of VAW/C service providers
Papers surveying service providers around VAW/C
What can we learn from this evidence, and what do we still need to know?
Having reviewed 44 papers in total, we can assert with increased confidence based on rigorous studies that COVID-19 and its related policy response measures are driving increases in VAW/C in many settings. For example, of 30 studies aiming to investigate changes in VAW/C, 13 show increases (43 percent), in addition 8 (27 percent) show mixed findings, indicating increases in at least one measure. However, this evidence is far from straightforward, with variation in data, context, time period examined and methodology driving differing results. Fortunately, several new papers aim to help unpack some of these differences, for example, analyzing multiple outcomes across data sources—such as contrasting effects between police reports and internet searches, or examining how reported data varies according to attitudes condoning IPV.
As analyses increasingly utilize primary data, often collected via remote methods, ethical and methodological challenges related to safety and sampling biases will be important considerations. While some papers included here provided descriptions of ethical protocol, others did not, and raise concerns and questions related to the viability of data and the protection of respondents. We also still see gaps in the evidence base, particularly around the prevalence and severity of VAC (a population always difficult to study, and now particularly so due to COVID-related research limitations), studies in LMICs and those that seek to understand COVID's implications for violence occurring outside the home (e.g. public spaces).
Finally, we argue that researchers' attention can and should shift in the direction of more action-oriented studies – those that go beyond identifying trends in violence rates and begin to pinpoint "what works" to effectively prevent and/or respond to VAW/C. Only one included study attempts to directly evaluate an intervention – a media campaign in Italy. We need evidence that can provide governments, donor institutions, and civil society actors with the information they need to make evidence-based, well-informed decisions around which interventions and policy responses to prioritize, both in the current crisis and in the context of future pandemics. We look forward to seeing more exciting, policy-relevant evidence on this intersection in the future.
Rights & Permissions
You may use and disseminate CGD's publications under these conditions.