The President of Gabon, a small petro-state wedged between Cameroon and Congo, has announced that he's giving some of his inheritance back "to the people of Gabon." It's a good start, but surely he can do better.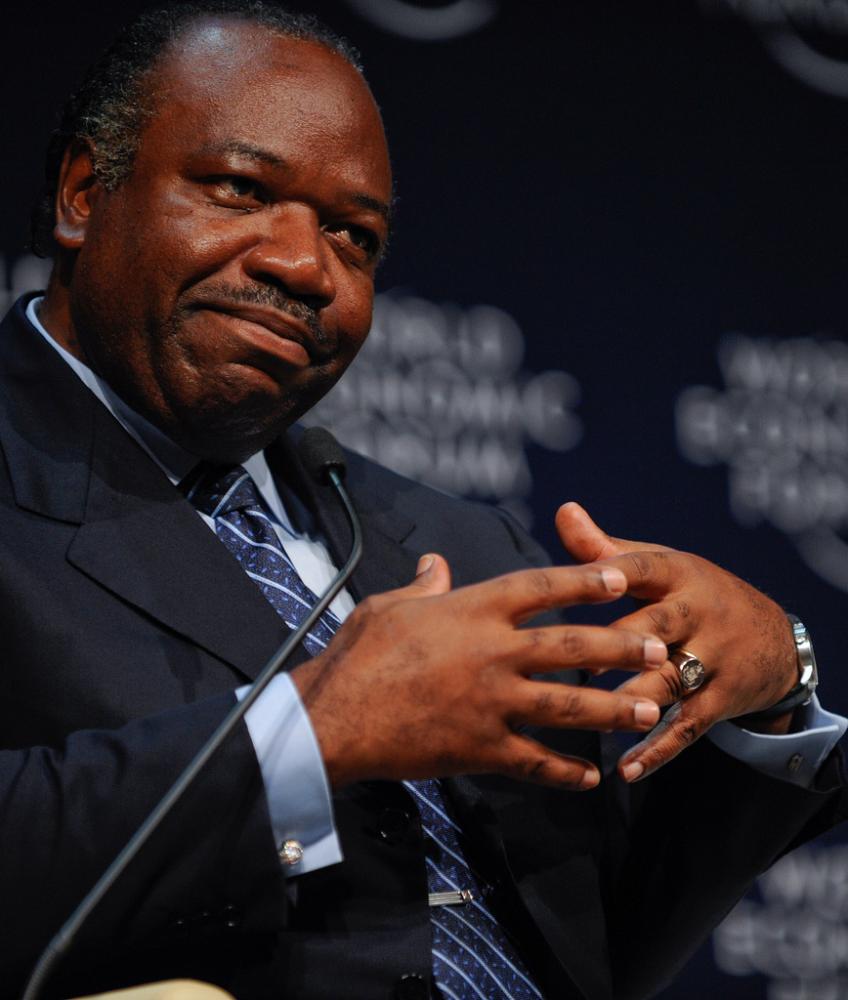 Credit: World Economic Forum | Matthew Jordan cc-by-sa
Ali Bongo owes his position and his wealth to his father, Omar Bongo, who ruled Gabon for forty-one years until his death in 2009. The elder Bongo, who made his money supposedly from donations by oil companies, was notorious for his lavish lifestyle and connections into the highest French political circles. Certainly the oil wealth of Gabon benefited the Bongos more than it has regular citizens. Despite government oil revenues of about $2 billion last year, an estimated one-third of Gabon's 1.7 million people live on less than $2 per day.
The Bongo family wealth is so large and hidden in a labyrinth that no one, probably including Ali Bongo, knows the true size. But it's certainly huge. Just a small window was provided by a 1999 Senate banking investigation which found that Omar Bongo had deposited $50 million into a private Citibank account. A French magistrate's 2008 investigation discovered that the Bongo family owned at least 33 luxury properties in France worth a total of $190 million. These numbers are almost certainly just the tip of the financial iceberg.
So far, Ali Bongo says he'll give away two of his private luxury homes in Paris to the government for cultural and diplomatic use. He's also donating a villa in the capital Libreville to a state university and promised to some share of his inheritance to a local education foundation. That's all very nice, but it hardly scratches the surface.
If the younger Mr. Bongo was serious about giving back to the people, he would provide a share of government oil revenues in a regular dividend to every citizen. We call it Oil-to-Cash, but if that's too threatening, perhaps he could put his inheritance into a special account to make payments (or more accurately, a refund) to every Gabonese citizen? For a mere $60 million, he could give $100 to every single Gabonese child. Or, even better, he could use his loot to endow a trust fund with $600 million that, assuming 5% return, could pay a child benefit of $50 per child to every Gabonese mother every year into the future.  Now, that would be giving back to the people. 
Disclaimer
CGD blog posts reflect the views of the authors, drawing on prior research and experience in their areas of expertise. CGD is a nonpartisan, independent organization and does not take institutional positions.