July 19, 2021
Recommended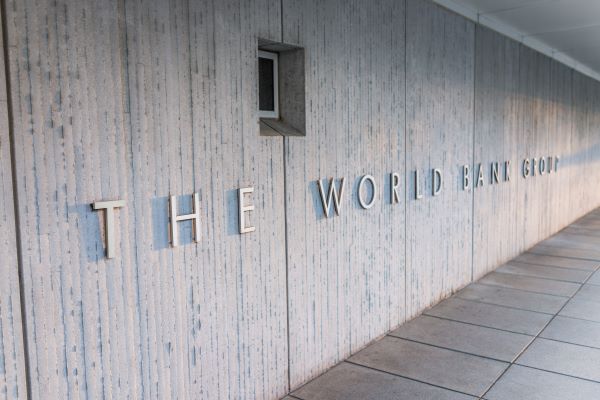 CGD NOTES
IDA-20: Donors Must Go Big, and IDA Must Too
April 01, 2021
The G7 countries pledged a massive scale-up in support of developing-country financing at their recent summit in the UK. How it will be financed remains an open question. But analyzing trends in recent debt flows by lenders to developing countries, and taking stock of the Debt Service Suspension Initiative (DSSI), can provide some important lessons for the G7's new ambitions.
New data from the World Bank provide a clearer picture of debt flow dynamics. In contrast to debt stock figures (which typically change slowly, but nevertheless account for many of the headlines in financial reporting), debt flows on a net basis (loan disbursements net of borrowers' repayments) better reflect the experience of ministries of finance in constantly looking for fresh financing to ensure that both their debt servicing obligations and current financing needs are met. These numbers also reveal important dynamics in debt flows in the lead-up to the COVID crisis, which point to significant financing challenges for developing country governments as they now seek to emerge from the crisis.
In assessing the new World Bank data, we find:
The World Bank data assessed here reveal a deep hole in net flows to developing economies emerging just prior to the COVID-19 pandemic. We do not yet have anything close to a comprehensive picture of the degree to which crisis response measures have mitigated this negative turn in financial flows. While data on debt repayment projections by creditor is not readily available globally, the historical net flows data offers clues on what developing country borrowers may face in the months ahead and the degree to which crisis measures are working:
The G20's DSSI was the signature initiative in 2020 to boost developing countries' financial resources by suspending debt repayments to external creditors. To date, DSSI has led to postponement of debt servicing of over $5 billion in bilateral debt for eligible countries. This represents some relief for these countries, but it's clear that the initiative failed to obtain the fully array of creditor participation that was envisioned. As a result, the scale of relief under DSSI has been far more modest than was hoped for. For comparison, it's noteworthy that the DSSI's $5 billion in payment relief represents just a fraction of the $20 billion drop in net flows from Chinese creditors alone. Further, absent additional debt relief measures, the expiration of DSSI will lead to higher repayment obligations starting in 2022.

Private debt will continue to be volatile, expensive, and prone to quick reversal. Private sector participation is any widescale debt relief plan following DSSI also remains highly uncertain, if not highly unlikely. For many governments in Africa, the spike in repayments of Eurobond obligations coming due in 2024 and 2025 will be of particular concern (it also coincides with when DSSI rescheduled debt is due).

China is another major source of uncertainty. On the one hand, countries will continue to be in massive repayment mode to China based on the stock of debt built up over the past decade. But there are questions about new financing and the future path of the Belt and Road initiative, as well as the willingness of China's lenders to provide debt forgiveness, with real haircuts on an net present value basis. A number of countries (e.g., Montenegro and Ecuador) that are not eligible for DSSI are negotiating bilaterally with China to reprofile their debt

The G7 Summit also raises expectations about new financing from these governments, though the details remain unclear, particularly the degree to which this lending will be aimed at governments or private borrowers, and on what terms.
Disclaimer
CGD blog posts reflect the views of the authors, drawing on prior research and experience in their areas of expertise. CGD is a nonpartisan, independent organization and does not take institutional positions.