December 07, 2020
Recommended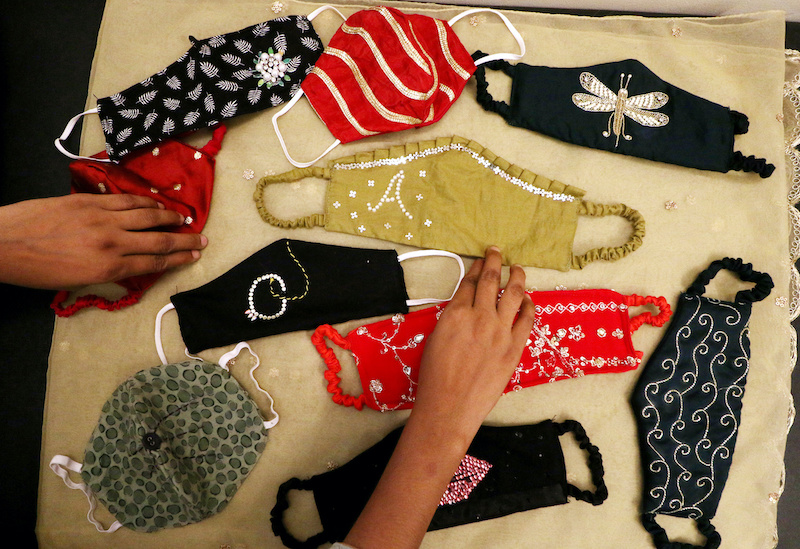 CGD NOTES
COVID-19 and Violence against Women and Children
September 23, 2020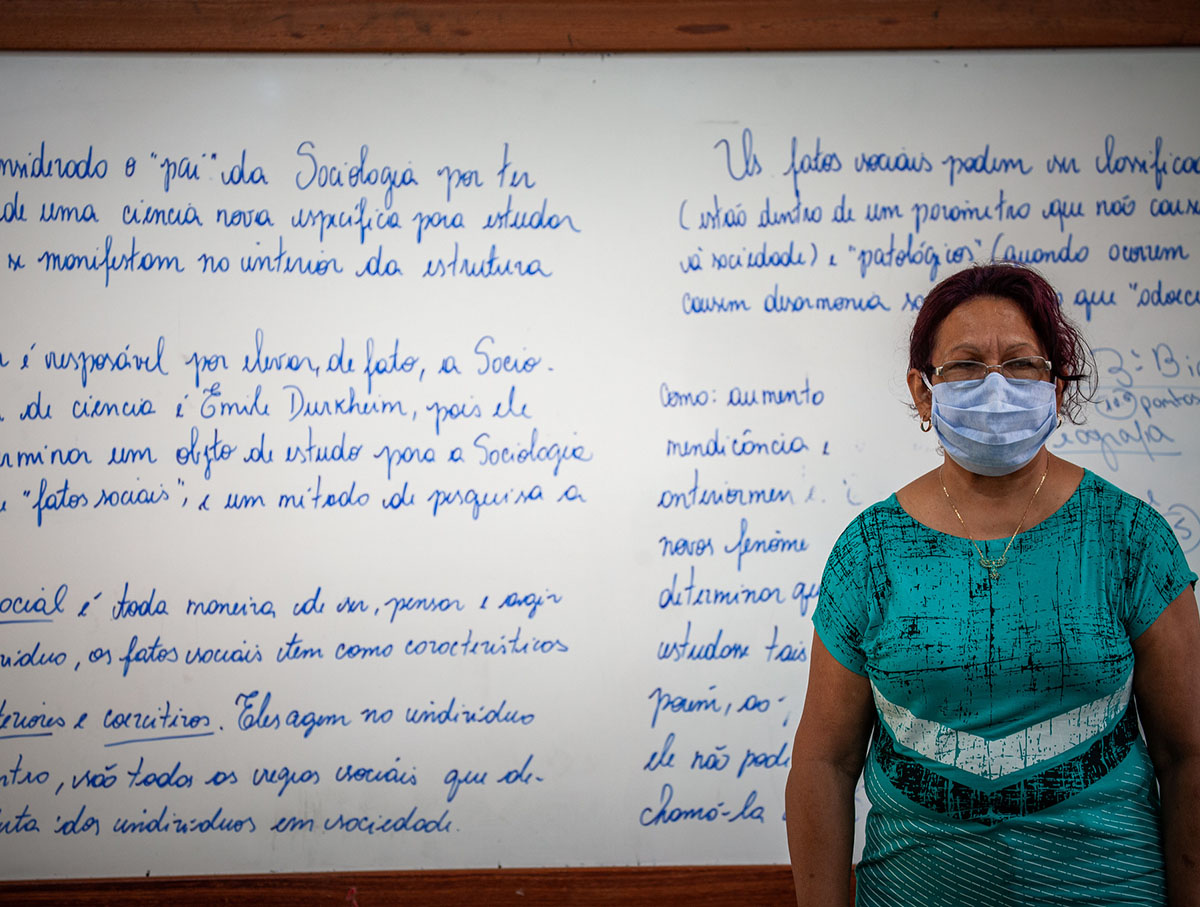 The COVID-19 Gender and Development Initiative
January 15, 2021
This year, the 16 Days of Activism against Gender-Based Violence comes at a time when there is unprecedented global attention on violence against women and children (VAW/C). The theme of "Fund, Respond, Prevent and Collect!" puts a focus on the need for increased financing to support survivors and prevent future violence, as well as the importance of data collection, rigorous analysis and research to guide effective financing and policy decision making.
Seeking to prevent a "return to normal," since the start of the COVID-19 crisis, we have sought to provide decision-makers with a clearer understanding of the pathways through which violence is likely to increase and potential policy responses to prioritize. As COVID-specific evidence on violence dynamics emerged, we began to synthesize this evidence base through periodic research round ups and an open access evidence tracker of global studies.
In June, we summarized 17 rigorous research studies that had been published since the start of the pandemic, and in September we reviewed an additional 28 studies. With a growing number of diverse research questions and innovative data sources in this third round up, we add an additional 29 studies. Consistent with the approach taken in our previous round ups, we focus on reports, working papers and publications across disciplines and methodologies that move beyond simple month-to-month comparisons from single sources. While we strive to be inclusive, we seek to balance this with rigor, so we do not include papers that do not present a full methodology, samples or VAW/C indicators behind their analysis.
What have we learned? Key Takeaways for this round up
Approximately half (14) of the studies we review focus on whether or not VAW/C has increased during the COVID-19 pandemic, with half of these (7) supporting increases. Where studies observe mixed findings or decreases, underreporting, especially by children, may account for results – a cause for concern as victims are less able to report violence and seek help under lockdown conditions.

A total of 15 studies explore risk factors or other dynamics around VAW/C in the COVID context, highlighting economic stressors, low social support, lack of employment, substance use, poor mental health, and younger age as salient risk factors associated with intimate partner violence (IPV) and parenting stress, job loss, and lack of support and perceived control as salient risk factors associated with violence against children, in diverse settings. This evidence is consistent with how VAW/C has increased in past pandemic and crisis contexts, although to date, studies primarily rely on small and non-representative samples.

A clearer understanding of specific risk factors can facilitate policymakers' evidence-based decision making to prevent violence and support survivors. However, to date, only a handful of studies analyze "what works" to prevent and respond to VAW/C during COVID-19—rather than simply examining correlates or trends.

This round up featured a broader geographic spread of studies, including 16 studies from Africa and Asia—as well as a substantive focus on violence against children (13 studies). Studies in the round up also examine broader intersecting vulnerabilities, including dynamics within immigrant communities and for refugee women, as well as conflict-affected settings.
An overview of new studies: Research questions, geographies, and methods
A substantial portion of new research continues to focus on the basic question: Has VAW/C increased or decreased during the pandemic? We highlight 14 new papers—half (7) of which find increases in indicators of VAW/C during COVID-19 or due to associated response measures. The remaining find mixed impacts (4), or decreases (3), the latter all examining reported child maltreatment measures in the United States (and likely reflect under-reporting, as children have less access to education or other service personnel able to observe signs of violence). This accumulated evidence points more strongly to increases in VAW/C measures as compared to earlier studies, including three studies of trauma from hospital clinical records (in the United States, Romania and South Africa).
Some caveats are warranted, as several studies show mixed results depending on the measures or time period. For example, a study examining domestic violence in Los Angeles, United States finds increases in service calls (to police and hotlines), but no changes in arrests and decreases in crimes which vary over time. Another study of domestic violence crimes in London finds overall null impacts, masking increases in current partner violence and violence perpetrated by other family members, and decreases in ex-partner violence. These examples highlight the variability in results across studies due to data sources, time spans and VAW/C measures, all of which require careful contextualization, including the role of under-reporting within VAW/C indicators.
Similar to previous round ups, the majority of studies still focus on the United States and other high-income countries. However, several studies draw on cross-country data, including from low- and middle-income settings, as well as from China, Romania and South Africa. While geographic diversity is limited, methodologies and data sources continue to expand to give additional insights. For example, the aforementioned cross-country study uses machine learning to identify and analyze hateful and abusive content and cyberbullying on Twitter and Reddit, and analysis from Los Angeles examining child abuse and neglect uses spatial analysis (GIS) to examine the intersection of disease and social vulnerability. Studies still largely rely on either publicly available or service provision administrative data (with two exceptions)—therefore studies identify reported incidence or more severe cases of VAW/C, rather than all incidents (including those which are unreported).
Group A. Papers that measure impacts of COVID-19 or associated response measures on VAW/C
Table notes: Studies are ordered by direction of impact and alphabetical by first author. Studies routinely examine more than one outcome, including disaggregated outcomes or heterogenous effects (not fully reported in Group A table), however studies are classified according to the main outcome(s). SARIMA = seasonal auto regressive integrated moving average; IPV = intimate partner violence
Papers that measure impacts of COVID-19 or associated measures on VAW/C
Papers exploring the experience of and risk factors for VAW/C during COVID-19
For the first time, the majority of papers (15 in total) explore the experience of VAW/C during COVID-19 with diverse research objectives. These studies all collect primary data from individuals, with two exceptions (analyzing newspaper content). While allowing a rich analysis describing victims' experiences and the risk factors leading to violence, these studies have the limitation of often relying on small samples, and often not representative (e.g. online snowball sampling, convenience samples). The majority of studies (13) examined violence levels, and/or risk or mediating factors associated with VAW/C—largely supporting the quantitative evidence showing increases in severity and complexity of violence.
Studies find that economic stressors, low social support, lack of employment, substance use, poor mental health and younger age were salient risk factors associated with IPV and that parenting stress, job loss, and lack of support and perceived control were salient risk factors associated with violence against children, in diverse settings. Two additional studies analyzed media content from news articles in the United States and Nigeria, finding that articles both predicted and reported increases in violence in the United States, whereas the coverage in Nigeria was assessed to be low in comparison to the importance of the issue. Analysis of survey data typically utilized simple correlations or cross-sectional regression analysis, with four studies analyzing qualitative data depicting narratives of women or youth. The geographic diversity of studies is much higher in this set of papers, with multiple studies from Africa (Cross country, Egypt, Ethiopia, Nigeria, Tunisia, Uganda) and Asia (Indonesia, Nepal, Singapore).
Group B. VAW/C experiences and risk factors during COVID-19
Table notes: GBV = gender-based violence; IPV = intimate partner violence
* Mode of data collection (whether in person face-to-face or virtual via online platform or phone) was not explicitly mentioned, therefore it is assumed data collection was in person.
Papers exploring experiences of VAW/C during COVID-19
What can we learn about mitigation and prevention from this evidence?
While the evidence base continues to grow, in line with the 16 Days of Activism theme, we emphasize a call to shift to more action-oriented studies – those that go beyond identifying trends in VAW/C rates and begin to pinpoint "what works" to effectively prevent and/or respond to violence. To date, we have reviewed 74 studies on VAW/C in the COVID-19 context the majority of which focused on whether VAW/C has increased or decreased during the pandemic. Most of these studies point to either an increase in VAW/C (45 percent) or mixed findings (25 percent), but there are still clear data constraints overall, including those which explain, at least in part, where other researchers find no changes or decreased violence.
In the most recent work, there is also evidence of fluctuations across time, with violence prevalence shifting during initial and post-lockdown periods. While interesting and important for advocacy, it is time to transition away from this question and towards research that is aimed at informing policy efforts to prevent VAW/C and mitigate its impact on survivors. This need is underscored by the fact that – whether or not VAW/C increased in the COVID context – it was already a widespread human rights violation and development issue that warranted additional investment and policy attention. The emergence of studies analyzing risk factors for VAW/C is a step in the right direction: the pinpointing of these risk factors opens up the opportunity to identify interventions with potential to directly address them. Studies examining correlational risk factors must now be complemented by those aimed to unpack causal effects of particular interventions or policies. Across all three round ups, few studies attempt to look at effectiveness of interventions, including one evaluating a media campaign to encourage reporting in Italy, the contribution of firearm policies in the United States, and the effects of alcohol prohibition in Mexico. Qualitative studies, including those documenting lived experiences of vulnerable groups, such as immigrant women, can also aid in prioritizing and developing effective programming. As emphasized in the previous round up, primary studies must be implemented with, and report on, ethical safeguards for collection of remote data. Recent guidance on data collection and evidence generation on violence against women and violence against children during COVID-19 can aid in these efforts.
Encouragingly, new studies have now enabled a more intersectional understanding of how VAW/C is impacting particular vulnerable groups, including those in low- and middle-income countries. Not only has the number of studies focused on children (including adolescents) increased (13 studies in this round up), but recent research also examines VAW/C among refugee populations, as well as those living in conflict-affected areas. Specific pathways through which VAW/C may increase, such as violence perpetrated by security personnel in humanitarian settings or various forms of cyberviolence, are now documented within the COVID context, expanding our collective understanding of how violence may manifest outside the home in addition to within it.
Actionable research will play an essential role in informing policymakers' decision-making, ensuring that it is evidence-based and therefore likely to move the needle in reducing VAW/C. We support the 16 Days of Activism calls for increased financing, as well as actionable, ethical research for VAW/C prevention—during COVID-19 and beyond.
Rights & Permissions
You may use and disseminate CGD's publications under these conditions.