Invest in Specialized Programs or Good Schools? And Five Other New Findings in Global Education
August 5, 2019
In case you missed it here on the CGD blog, Rossiter and Ishaku call for more and better research on education in Africa, rounding up the results of a recent conference on that topic. Woldehanna, the president of Addis Ababa University, offered another take on the same conference over at the RISE blog.
Chart of the week: Vietnam performs extraordinarily well in student exams, given its level of income. Over at the RISE blog, Jonathan London explores what's going well, why, and where Vietnam still struggles.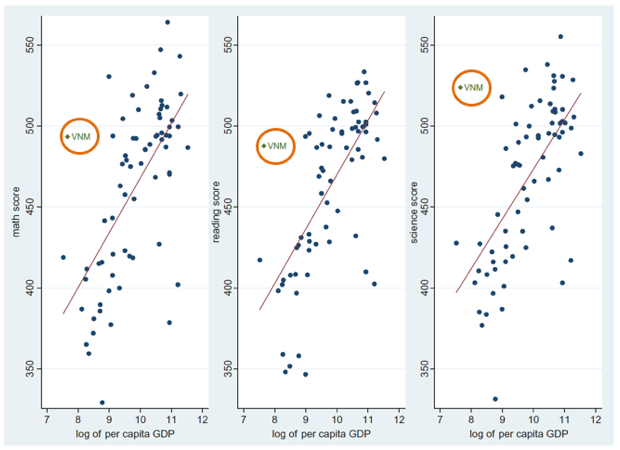 Source: London (2019), minorly adapted from Dang and Glewwe (2018).
Disclaimer
CGD blog posts reflect the views of the authors, drawing on prior research and experience in their areas of expertise. CGD is a nonpartisan, independent organization and does not take institutional positions.