November 18, 2021
Recommended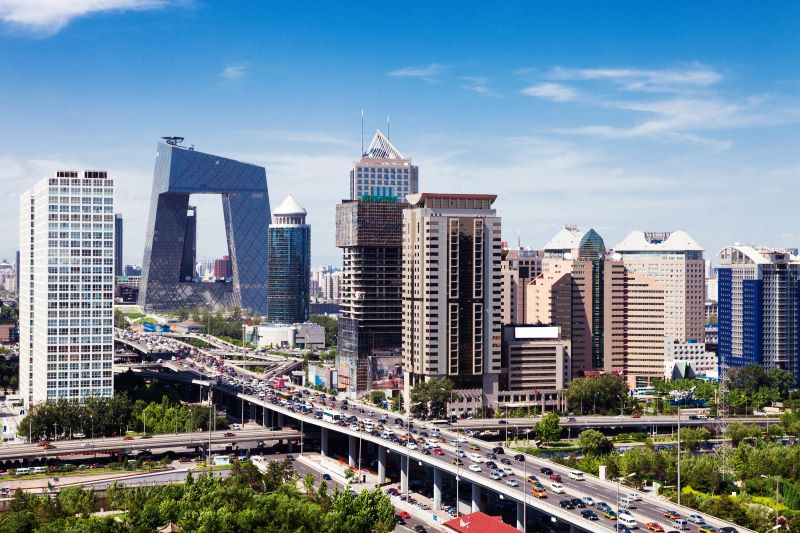 POLICY PAPERS
Mapping China's Multilateralism
November 18, 2021
President Biden told Chinese President Xi Jinping earlier this week that they must both work to ensure that their governments' "competition does not…veer into conflict." A bellwether for Washington's desire to avoid conflict, particularly as the United States seeks to address global challenges like climate change and COVID, will be the two countries' roles and behavior in multilateral institutions.
Multilateral institutions like the World Bank were founded on the principle of cooperation as a counter to countries' tendency toward conflict in their bilateral relations. While the United States has generally embraced China's multilateral participation from the time that China joined the World Bank in 1980, US policy has become less clear recently. During the past four years, the United States has not supported China's bid to obtain greater voting power in the World Bank and International Monetary Fund (IMF), and a recent data scandal that rocked both institutions has further pitted the countries against one another.
For US policy to define a constructive stance toward China in leading multilateral institutions, policymakers will need to grapple with China's remarkable rise in the multilateral system. The World Bank is hardly the only multilateral development institution that bears the mark of China's growing international influence. Since 2010, China has founded two new multilateral development banks (MDBs), doubled its voluntary funding of development-focused UN entities, and continued to tap many of these institutions for funding as a developing country client.
In a new report, we rely on public reporting from multilateral development institutions and funds to provide a clearer picture of China's participation across the multilateral development system. We find that China has staked out a uniquely important position, one that relies on leading roles as a shareholder, donor, client, and commercial partner. No other country wears so many hats so effectively across these global institutions.
Here's a brief flavor of what we found.
1. China the development financier and shareholder
China has dramatically increased its financial contributions to many multilateral institutions and funds over the last decade. Some of the growth in China's financial contributions is a direct consequence of the country's economic growth. Shareholder contributions in the MDBs and assessed contributions in the UN system are both tied largely to economic size. By this measure, China is the second largest actor across the multilateral development banks, with the second largest voting power, behind the United States. The UN system's one-country-one-vote policy doesn't link funding levels to votes, but even so, China has grown to become the fifth largest contributor overall to the UN regular budget, UN peacekeeping, and various development-focused specialized entities.
China's growing participation across a range of multilateral institutions and funds is also a function of the Chinese government's policy choices. In total, China more than quadrupled its discretionary contributions to multilateral development institutions and funds over the past decade. Much of this growth comes from increases in Chinese voluntary funding directed to MDB concessional financing windows, especially the International Development Association (IDA). China has also upped its discretionary funding to the UN in the last decade, including through a large, specialized fund to support peace and development objectives. Voluntary engagement with the UN's development entities has also increased, nearly tripling between 2010 and 2019. The International Fund for Agricultural Development (IFAD), World Food Programme (WFP), and United Nations Children's Fund (UNICEF) have received particularly large (and growing) voluntary contributions from China.
Though China remains a small contributor in absolute terms to single-sector development funds (so-called vertical funds), its contributions to these funds have doubled over the past decade. The biggest increase went to Gavi, the Vaccine Alliance, albeit from a low base. Notably, China is the second largest donor to the Global Infrastructure Fund, which is hosted by the World Bank to fund public-private infrastructure partnerships. The list of vertical funds to which China doesn't contribute is longer than those to which it does; perhaps the most notable of these is the Green Climate Fund, a large fund with 45 donor countries.
2. China the borrower and client
China's newfound position as a leading multilateral donor sits uneasily beside its desire to maintain its status as a multilateral aid recipient and client. As both a donor and a borrower, China is defining a new role for itself distinct from traditional donor countries, most of whom have never engaged with these institutions as clients.
In particular, China has continued to rank among the largest borrowers at the MDBs—often, until very recently, among the top five borrowers from each bank. Total MDB commitments/disbursements in China still totaled over $5 billion in 2020.
China's funding relationship with UN organizations is less easily categorized. Relative to other countries, China has been a major recipient of funding from organizations like IFAD but a more mid-tier recipient of funding from the United Nations Development Programme (UNDP) and many other UN entities.
3. China the MDB commercial partner
China dominates the MDB commercial procurement landscape. Although only a limited number of MDBs (and none of the other organizations covered in our study) publish data on the nationality of their procurement partners, data from those that do (IBRD, IDA, AfDB, IDB, ADB, and EBRD) show that in 2019 alone, Chinese firms won contracts worth $ 7.4 billion from these institutions, representing 14 percent of total contracts by value—easily more than any other country.
The prominence of Chinese firms in MDB contracts reflects institutional procurement rules that favor the lowest bids. It also reflects the heavy presence of Chinese firms in infrastructure sectors, which account for the largest value contracts at the MDBs. 
Though findings of corrupt practices arise in a very small share of MDB contracts, resulting in the debarment of implicated firms, Chinese firms do account for a significant share of such debarments.
Conclusion
China's uniquely important role in multilateral development institutions need not be cause for concern in Washington. The US and other governments have, in fact, pushed China to contribute more to the international system for years, and they should continue to do so. With these institutions' high standards around things like transparency and environmental safeguards, it's better for everyone to have China working inside the system rather than outside of it. Whether the threat is climate change or a global pandemic, an effective response demands cooperation between China and other governments within multilateral institutions.
Disclaimer
CGD blog posts reflect the views of the authors, drawing on prior research and experience in their areas of expertise. CGD is a nonpartisan, independent organization and does not take institutional positions.

Image credit for social media/web: Simone D. McCourtie / World Bank