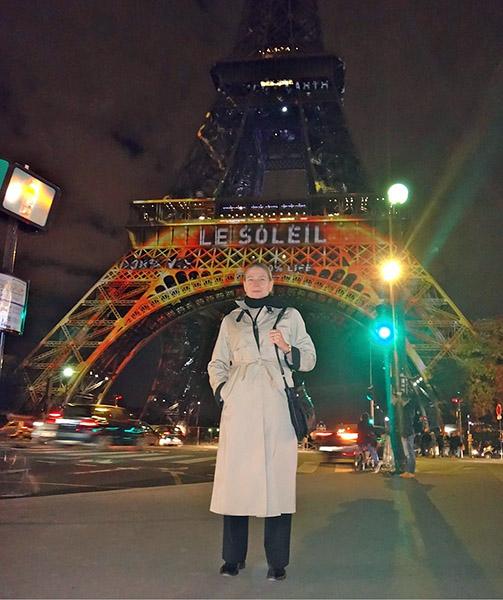 Source: Author's.
My first few days in Paris have included encounters with royalty and royal jelly, both in the context of forests and climate change.  More on those below.  First, a quick take on the flurry of announcements related to forests that took place on the first day of COP21. 
Round up the usual suspects…on climate finance for forests
On November 30th, Germany, Norway, and the U.K. ("the GNU") pledged to provide over $5 billion for Reducing Emissions from Deforestation and Forest Degradation (REDD+) between now and 2020, "including a significant increase in pay-for-performance finance." This pledge is a welcome and much-needed continuation of the leadership of these three countries, and consistent with the recommendations of the recent CGD Working Group report, Look to the Forests.[1]
However, as mentioned in the postcard from my colleague Jonah Busch, while this commitment is critical to maintaining current levels of funding, it will not represent a step-change in the amount of climate finance available for forests unless other investors step up as well:  A CGD-ODI Working Paper estimates that aggregate pledges for REDD+ were about $10 billion from 2006-2014. This blog by Michael Wolosin of Climate Advisers provides his take on why the pledge is nevertheless significant.
The new financial pledges for forests are also disappointingly limited to the usual suspects.  Conspicuously missing from the league table is the United States.  Although President Obama repeatedly referenced US climate leadership in his press conference at the OECD on December 1st, leadership on forest finance is one area where the United States is missing in action.  In the words of Harrison Karnwea, Director of the Liberia Forestry Development Authority at a CGD side event on Thursday, "Where are the other countries?  It's time to hurry up!"
Another pay-for-performance agreement signed
We also celebrated the announcement of a new $100 million REDD+ pay-for-performance agreement between Colombia and the same three usual suspect donors — the GNU — to be administered through Germany's REDD Early Movers Program.  Happily, one now needs fingers from both hands to count the number of such national-level agreements in place, following those previously concluded with Brazil, Guyana, Indonesia, Peru, and Liberia.
The Colombia agreement will be one to watch:  Among other things, the Government of Colombia has committed itself to achieve zero net deforestation by 2020.  To meet this goal, the government has embedded the Amazon Vision Programme in its new National Development Plan designed to lead the country out of conflict with a combination of policies to support increased agricultural production while protecting forests.  Although a "pure" pay-for-performance model would not regulate how earned revenues would be used (as argued in a recent op-ed by Nancy Birdsall and Pedro Pablo Kuczynski, we don't tell Saudi Arabia how to spend the money we pay for its oil), the new agreement specifies that at least 60 percent of the funds will benefit local actors.
Heads of state weigh in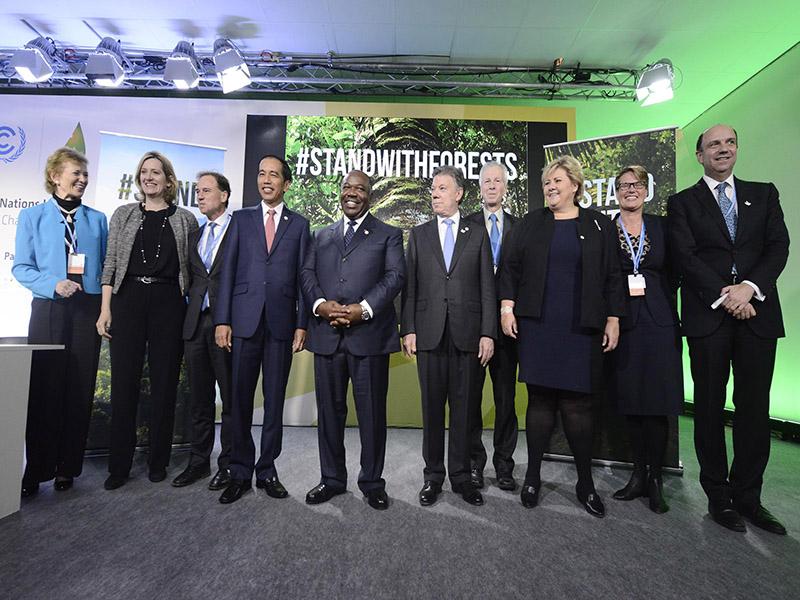 Source: "Stand with Forests"
Also on November 30th, a number of heads of state stepped away from their formal speeches in the plenary hall to join a photo op with Mary Robinson, the UN Secretary General's Special Envoy on Climate Change, and sign on to a Leaders Statement on Forests and Climate Change. While the statement stressed the "essential role" of forests, and reiterated forest-related commitments already made in the UNFCCC process and as part of the Sustainable Development Goals, it didn't contain anything splashily new or specific. 
Perhaps that's why although the statement was endorsed by 17 rich and forest-rich countries—including all the big players on both sides, plus the United States—it couldn't compete for headlines.  While forests were at least mentioned in more general stories about the opening of the COP (hooray!), most coverage focused on the Mission Innovation announcement, in which 20 countries committed to double investment in R&D for clean energy, with President Obama out in front, flanked by Bill Gates representing a host of private investors and philanthropists participating in the Breakthrough Energy Coalition.
Tommy Smothers Syndrome
In fact, none of the forest-related announcements on Monday got the attention they deserved. For example, they were barely mentioned in this top 10 list.  Proponents of forest protection as a climate mitigation strategy are used to being overshadowed by the love lavished on energy-oriented solutions, but Monday's imbalance induced a bout of TSS.  (TSS, or Tommy Smothers Syndrome, refers to the 1960s-era US television program "The Smothers Brothers", in which Tommy complains to his brother Dick that "Mommy always liked you best".)
Fortunately, some celebrity stardust from royalty turned things around a bit on Tuesday, creating a buzz and bumping forests into the headlines.
Focus on Forests Thematic Event
On December 1st, I had the honor of serving as Master of Ceremonies for the Lima-Paris Action Agenda (LPAA) Focus on Forests event hosted by the Government of Peru. The LPAA is an official stream of activities focused on implementation by state and non-state actors, and is meant to complement the formal negotiations.  The Focus on Forests event was the first of a dozen topics so featured, followed by agriculture, transport, and others.  In addition to the opportunity to introduce HRH the Prince of Wales, I had the unexpected pleasure of meeting the King of Sweden—himself a forest owner—who showed up unannounced and sat in the first row.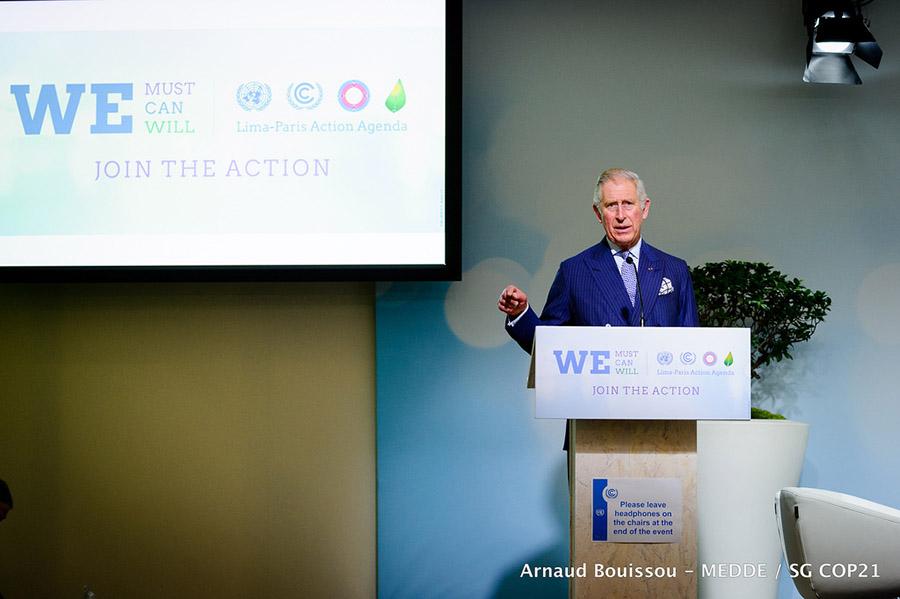 Source: "Partnerships, Progress to Protect & Restore Forests"
HRH Prince Charles kicked off the proceedings with an eloquent speech that achieved the press coverage that was due (see, for example, this piece in The Guardian).  He stressed three themes that were echoed by many other speakers throughout the day:
We must hear the voices, respect the rights, and support the roles of indigenous peoples in forest management
Private companies must get deforestation out of commodity supply chains, and
Forest restoration needs attention on par with halting deforestation.
This blog by Chip Barber at World Resources Institute provides a good summary of the event.
Indigenous peoples claim their rightful place
It wasn't just HRH Prince Charles who highlighted the centrality of indigenous peoples in any strategy to protect the climate.  Indigenous peoples' representatives themselves were visible in the audience, and claimed their roles in national forest politics from the stage.  For example, Abdon Nababan of AMAN in Indonesia promised to hold the Government of Indonesia accountable for delivering on the various promises made by President Widodo to advance recognition of indigenous peoples land rights.  Henderson Rengifo of AIDESEP in Peru provided an encouraging description of how progress was possible once a dialogue of mutual respect had been established with the government.
A nice video on indigenous peoples' "Paddle to Paris" can be found here.
Private companies step up
Another notable development on Tuesday was a pledge by Marks & Spencer and Unilever—co-chairs of the Consumer Goods Forum—to begin preferential sourcing of commodities such as beef, palm oil, paper, and soy from jurisdictions that are making progress on reducing deforestation and improving forest governance.  In light of the limited public finance that has so far been made available on pay-for-performance basis to date, such market-based incentives could be critical in creating a value proposition for elected leaders at state and provincial levels to get serious about protecting forests.
Speaking of creating a buzz…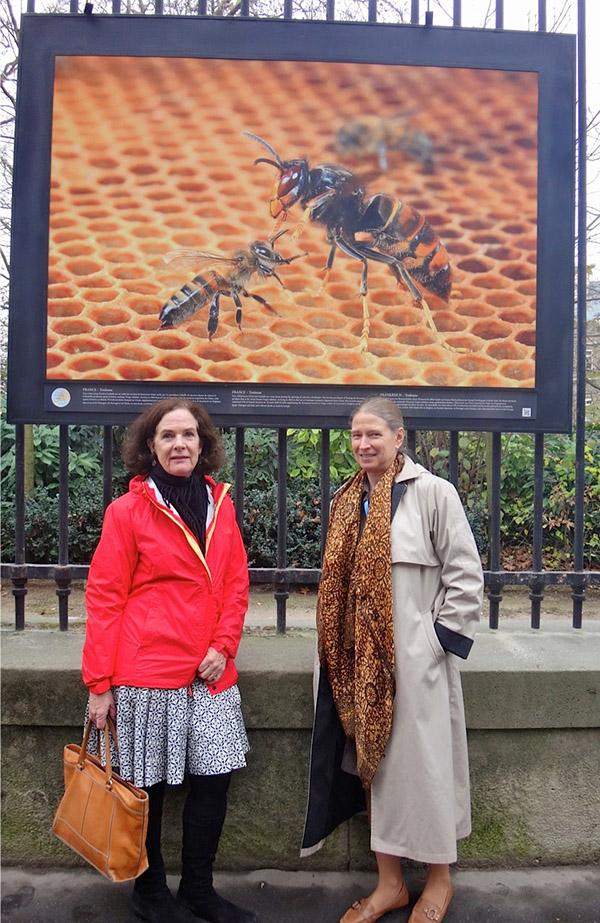 Source: Author's.
A Paris highlight outside the COP21 negotiating venue is a photo exhibition on beekeeping installed around the perimeter of the Parc du Luxembourg—"The Honey Roads"—conveniently located near our hotel.  Extraordinary images show the bees themselves attending the royal jelly in the hives, as well as dramatic photos of indigenous peoples around the world high up in trees and hanging off cliffs as they harvest the honey. (Royal jelly is a nutritious substance secreted by worker bees to feed bee larvae and queen bees.)  The photos are a nice reminder of the importance of forests for maintaining local livelihoods and cultural practices that have been around for millennia. 
For those of you not in Paris, you can take a look at the photos here.
---
[1] CGD is grateful to the Norwegian Agency for Development Cooperation for its continued support of CGD's research on forests. CGD's work is independent and grounded in evidence-based research and analysis that is subject to peer review.
Disclaimer
CGD blog posts reflect the views of the authors, drawing on prior research and experience in their areas of expertise. CGD is a nonpartisan, independent organization and does not take institutional positions.