February 04, 2021
Recommended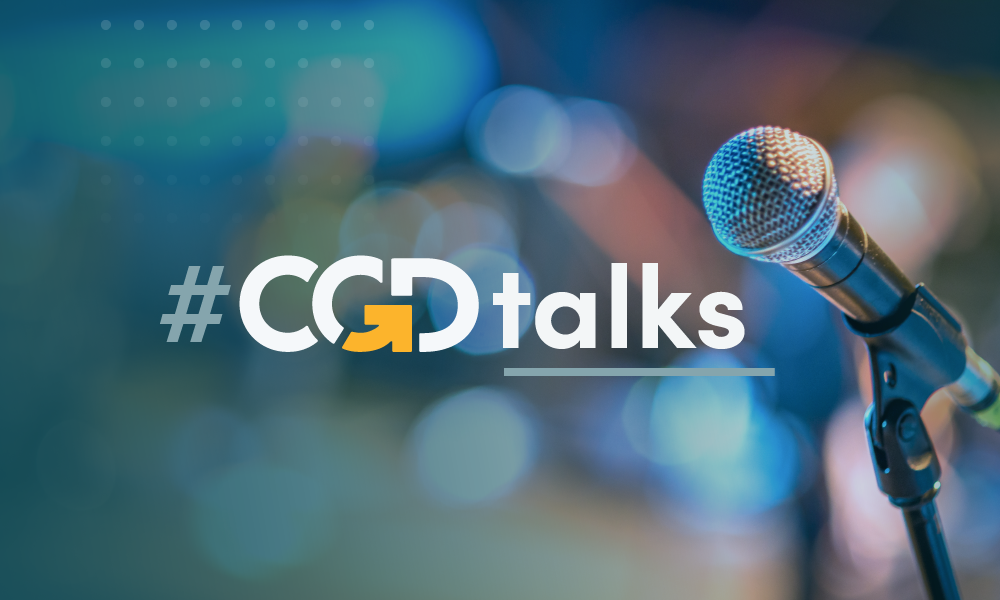 Event
Improving Racial Diversity and Inclusion in US Development Policy
August 17, 2020 2:00—3:30 PM ET
Many in the United States and around the world are closely watching the follow-through on the Biden-Harris administration's commitments across diversity, equity, and inclusion (DEI). In early January, CGD and Women of Color Advancing Peace and Security (WCAPS) partnered to discuss challenges, opportunities, and solutions for the new administration in building a more diverse cohort of development professionals and promoting inclusivity across policy and programming.
The event included a moderated panel and fireside chat, bringing together seasoned experts with robust experience. The panel, following remarks from Ambassador Bonnie Jenkins, included Dr. Mischa Thompson, Zakiya Carr Johnson, and Ritu Sharma. The fireside chat featured Dr. Christina Bache and Dr. Ashley Milton, who contributed to WCAPS Priority Issues in the First 100 Days, and CGD's Megan O'Donnell, who recently put forth recommendations for a new US approach to gender and inclusion in development. The event was moderated by Youshea Berry and Noor Shakfeh.
The Biden-Harris administration has already presented itself as unique. Vice-President Kamala Harris is the first Black, South Asian woman to ever hold the position, and multiple people of color have already been appointed to high-level positions in foreign policy––but that's just the start.
Not only does a more inclusive development policy mean our institutions will reflect the diversity in our own country (and perhaps also the countries we engage), but it also acknowledges that DEI in foreign policy isn't a progressive add-on, it's an absolute necessity for success. From the start of the event, Sharma noted that exclusion, intolerance, and inequity prevent people from escaping poverty, and these factors often fuel armed conflict around the world. Advancing equity and inclusion in the administration is about more than personnel, it's about including DEI in political and security analyses and responses. An administration that prioritizes DEI across personnel, policy, and programs not only broadens pipelines for development professionals but also addresses these foundational causes of poverty and conflict. In this blog, we profile three primary takeaways from the event for the new administration based on the WCAPS-CGD discussion.
1. Civil society engagement cannot be a secondary concern
As Carr Johnson noted, successful program delivery in development must include opportunities for civil society to engage. This will likely require remapping of exactly where spaces to communicate with civil society are, the fortification of these spaces, and perhaps the building of new spaces. The new administration should seek to understand our current civil society approach in development and then provide resources to those approaches and elevate functions as needed. Sharma and Dr. Milton proposed that new leadership at USAID should encourage officials to consistently go out and engage with communities outside capital cities. This would bring in marginalized groups on the ground, as would attention to the representativeness of mission advisory councils and providing funding directly to grassroots organizations. USAID and the State Department already have a number of offices or bureaus focused on marginalized groups—including the State Department Office of Global Women's Issues, USAID's Senior Advisor for Indigenous Peoples' Issues, various special envoys, and more. Thompson recommended that incoming agency leadership should consider how to streamline and resource these offices and positions. A well-resourced arm of US development policy infrastructure that focuses on how programs support marginalized and underrepresented groups is clearly in line with the Biden-Harris administration's stated principles around democracy and human rights.
2. Good policy needs to rely on inclusive data
More often than not, both staffing and programmatic data is not disaggregated by race, ethnicity or religious belief, sexuality, gender, and other identities people hold—and therefore the deficit is difficult to measure. O'Donnell called for data on outcomes across identities to link intersectional approaches to development results. Still, Sharma reflected, professionals have fought long and hard to get sex-disaggregated data, but we now have a plentitude of data that isn't being analyzed, let alone mined to inform future policymaking and programming. Taking time to get data must include a plan to dedicate resources to its analysis.
Dr. Bache and Dr. Milton also reflected on the importance of data, emphasizing the need to invest in data collection, transparency, and analysis. Further, even reaching measurable parity in appointments and staffing in development agencies will not be enough. Several panelists noted that there needs to be a shift in culture that values diverse and opposing viewpoints, and prioritizes recruiting, training, and retaining women of color. While these cultural factors and structural drivers of economic inclusion may be difficult to measure, policymakers should acknowledge these dimensions.
3. Political will is critical to gaining momentum and ensuring results
Ultimately, inclusion must be included in our foreign policy goals, as any other priority would be. Panelists underscored the need for dedicated and visionary leadership to ask difficult questions: as Carr Johnson put it, who isn't sitting at the table? Why is the table shaped this way? How many chairs are around it? The Biden-Harris administration will need to cultivate expectations that these types of questions are front of mind across US development institutions as we move forward.
Disclaimer
CGD blog posts reflect the views of the authors, drawing on prior research and experience in their areas of expertise. CGD is a nonpartisan, independent organization and does not take institutional positions.

Image credit for social media/web: Adobe Stock