April 12, 2021
Recommended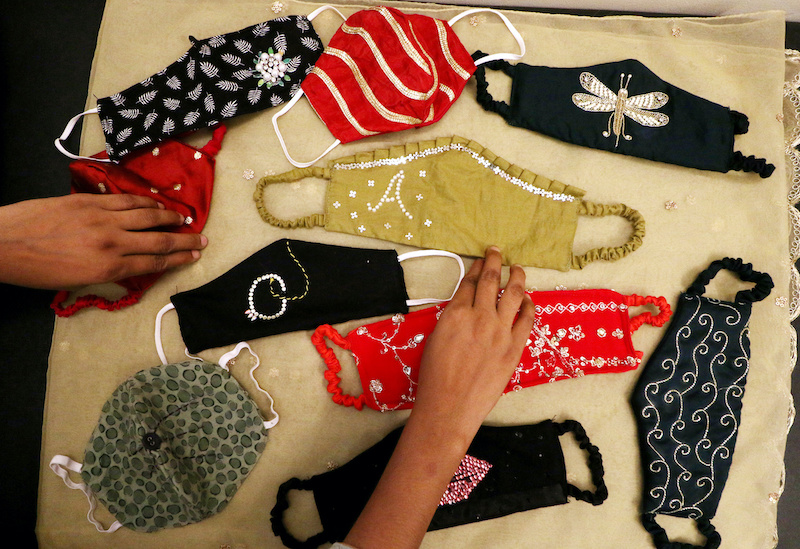 CGD NOTES
COVID-19 and Violence against Women and Children
September 23, 2020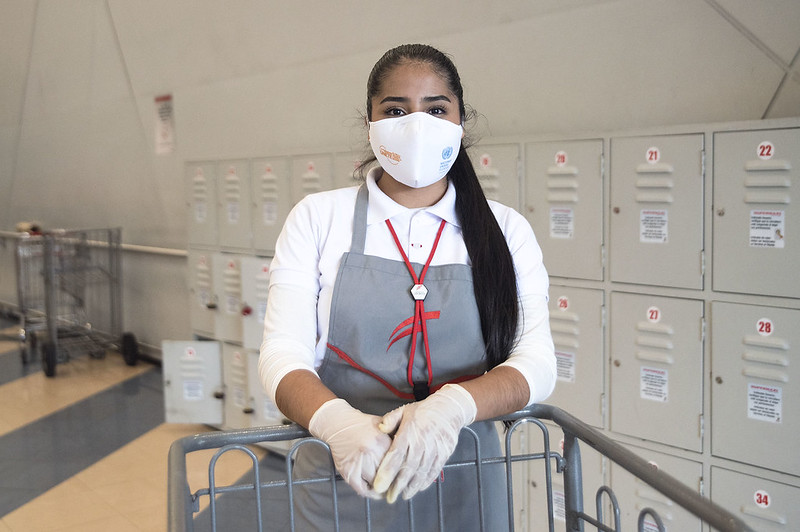 CGD NOTES
COVID-19 and Violence against Women and Children
December 07, 2020
A year after the World Health Organization declared COVID-19 a pandemic, we take stock of an increasingly diverse set of new studies linking violence against women and children (VAW/C) to COVID-19 and associated pandemic response measures. In this fourth round up, we focus exclusively on research in low- and middle-income countries (LICs and MICs) published since December 2020 to highlight dynamics in settings that previously had fewer studies. As in previous round ups (see the first, second and third covering a total of 74 studies), we only include studies that have sufficient information on indicator definition and analysis methods (though we maintain a full set of studies including more policy-oriented briefs and reports—in our evidence tracker). In total, we summarize 26 new studies from LICs and MICs, with the majority focused on identifying trends (15 studies), while others present analysis of risk factors or dynamics (an additional ten studies), and one represents an impact analysis of prevention programming.
What have we learned? Key takeaways for this roundup
More papers point to increases in violence. Of the 15 studies presenting findings on trends in VAW/C from pre-pandemic through various stages of the pandemic, 12 of these papers (or 80%) find exclusive evidence of increased violence—a higher proportion than previous round ups. Of the remaining studies in this round up, one paper finds mixed results, and two find no significant change in violence.

Lost income and employment, among other factors, increase the risk of violence occurring. Of the additional ten studies assessing risk factors, findings indicate that being married, unemployed (for either the respondent or spouse), reporting lost household income, food insecurity, and spousal substance abuse tendencies increase risk of VAW/C. Protective factors identified include higher education level for either the wife or husband and women's employment.

As an ongoing issue, too few papers evaluate 'what works' to reduce the risk of violence or support survivors. Only one study in this round up provided evidence on intervention effects during COVID-19: a study from Bolivia showed a youth empowerment program decreased multiple types of violence experienced by adolescent girls. This study adds to only a handful of global studies able to inform VAW/C prevention policy and programming. More evidence is critically needed.

Studies reflect findings across diverse settings and populations. In this round up, nine studies were from Asia (five from South Asia), eight from the Middle East, six from sub-Saharan Africa, one from Latin America, and two were cross-regional studies. Two studies focused on violence against healthcare workers and two studies focused on pregnant women specifically, all documenting high rates of violence during the pandemic.
An overview of new studies: Research questions, geographies, and methods
Similar to previous round ups, studies continue to focus on the research question of whether or not VAW/C is increasing or decreasing during COVID-19. Of the 15 studies included here, 12 find evidence of increased violence. This represents a higher proportion of studies supporting exclusive increases in violence than in previous round ups (80%, compared to 25% in the first round up, 56% in the second, and 50% in the third round up). Some of these increases are large, for example, studies in Jordan (showing a quadrupling of self-reported violence against women) and China (showing a 278% increase in police calls for domestic violence). Of the remaining three studies, one finds mixed results (in India), and two find no significant change in violence (Kenya and South Africa).
One factor that could explain this difference is the type of data being used. Studies in the three previous round ups mostly relied on administrative data such as calls to emergency services or clinical data from hospital admissions. This focus on 'reported' data was likely partially due to data availability in the early stages of the pandemic, concentrated in high income countries, particularly the United States and across Europe.
In this round up, more studies use survey data, collected either online or via mobile phone (11 of the 15 included papers). However, most of these studies rely on small samples that cannot be generalized to larger populations, and many collect data at a single point in time asking respondents to recall experiences from before the pandemic (or use innovative indirect measures, including vignettes , as done in Indonesia). Survey data may capture a greater range of experiences, not only those which are most severe or where help-seeking occurs. While administrative data can be collected and reported on very quickly, many of the studies in this round up use survey data to provide a more comprehensive picture of violence occurring, extending beyond incidents captured in police reports or hotline calls.
Similar to our last round up, several efforts use 'big data'—including cross country analysis of internet search data, or social media posts. For example, an analysis of 11 countries using Google search data suggests domestic violence increased more in places with stricter lockdowns, as measured by Google mobility data. In addition, an 8-country analysis of social media data in Asia unpacks dynamics in the public sphere, and shows online help-seeking increased (from 10 to 70%) across all but two countries.
Group A. Papers that measure impacts of COVID-19 or associated response measures on VAW/C
Table notes: ANCOVA = Analysis of covariance; ARIMA = Autoregressive integrated moving average; IPV = intimate partner violence.
More details on papers that measure impacts of COVID-19 or associated measures on VAW/C
Papers exploring the experience, risk factors, and prevention of VAW/C during COVID-19
An additional eleven papers assess risk factors, report on experiences of violence, or examine prevention programming during the pandemic. Of studies documenting significant risk factors for increased violence, several of note were being married, being unemployed (for either the victim or perpetrator), having lost household income due to the pandemic, and the perpetrator's substance abuse tendencies. Of particular note are studies coming from across a range of country contexts that point to heightened economic vulnerability—whether in the form of unemployment, reduced household income, or food insecurity—as tied to a greater risk of violence. As dynamics and lived experiences broaden beyond containment to include widespread economic crises, effects on VAW/C will also continue to evolve, likely in ways that outlast the direct health effects of COVID-19 and associated containment measures.
Few studies point to potential protective factors, but evidence from India and Ethiopia suggests that higher education (for both victim and perpetrator) decreases the risk of violence. Levels of IPV were twice as high for illiterate women in Ethiopia as they were for women who had completed secondary school, and in India rates of domestic violence were significantly lower if either the husband or wife had an advanced degree. Employment status may also be a protective factor, with studies in Jordan and Iran showing significantly lower rates of violence for women who are employed. This mirrors the risk factor of losing employment or income during the pandemic being associated with increased violence.
Two studies focused on violence against healthcare workers (in Iran and China), and two studies focused on pregnant women specifically (in Iran and Ethiopia), all documenting high rates of violence during the pandemic. Only one study included an evaluation of a prevention or harm-mitigation program, a youth empowerment program in Bolivia, finding a reduction in violence experienced by girls of nearly ten percentage points (or 46% relative to the control group), seven months after its completion.
Group B. VAW/C experiences, risk factors, and prevention during COVID-19
More details on papers exploring experiences of VAW/C during COVID-19
Evidence gaps one year on: A need to focus on prevention and mitigation
While the number of papers examining trends and risk factors for VAW/C during the pandemic continues to grow, after 'rounding up' 100 papers, the major gap continues to be evidence on prevention and mitigation. As many countries shift their focus towards recovery, a new set of questions and challenges are emerging. What types of policies and programs are effective during the pandemic and the recovery to mitigate and prevent diverse forms of VAW/C—including for specific populations (e.g., adolescent girls; healthcare workers)? How cost effective are these efforts, given programming tradeoffs? Are there important lessons for longer-term programming efforts that go beyond current experiences, to inform how to mitigate intergenerational and long-term effects? This necessitates a focus not only on more complex data collection and analysis building on new or existing impact evaluations, but also offers a role for rigorous qualitative work. Only two of the 26 papers reviewed in this round up collected and analyzed qualitative data, a methodology which can help narrate the lived experiences of women and children reached by interventions.
What do we know so far from intervention studies? A total of five papers have assessed the effectiveness of response efforts thus far: a helpline campaign in Italy, stimulus payments and differential firearm policies in the United States, alcohol consumption policies in Mexico, and a youth empowerment program in Bolivia. The findings are mixed. A ban on alcohol was found to have no impact on the number of calls to seek domestic violence services during lockdown, while the awareness campaign in Italy was associated with an increase in calls to a domestic violence helpline. Both of these studies point to changes in help-seeking rather than changes in the prevalence in VAW/C experience itself. In the United States, daily domestic violence calls decreased significantly after stimulus payments were made, but remained high in areas with higher concentrations of Hispanics and noncitizens (who may face higher barriers to accessing the welfare system). More stringent gun laws also seemed to mitigate the increase in domestic violence seen in the United States, however this finding may not translate to other settings with lower numbers of firearms or existing firearm restrictions. The Bolivia study is the first experimental evaluation of a targeted intervention during COVID-19, and with promising impacts for adolescent girls specifically.
While results are likely to differ across settings, future research efforts and funding should focus on response—across a promising range of programming, while prioritizing the safety of study participants—rather than continue to question if levels and risk factors have increased. Studies examining risk and protective factors provide a starting point that can help researchers prioritize interventions to evaluate going forward. Given the number of studies pointing to economic insecurity's ties to risk of violence, researchers can consider prioritizing the evaluation of policies and programs aimed at supplementing household income and food consumption, including through the provision of cash and in-kind transfers and employment opportunities. Additionally, with many studies identifying alcohol consumption, substance use and mental health as linked to experiences of violence, more work should be done to determine the best policies to mitigate these risks.
The authors thank David Evans for helpful comments.
Rights & Permissions
You may use and disseminate CGD's publications under these conditions.