March 26, 2021
Recommended
Topics of the conference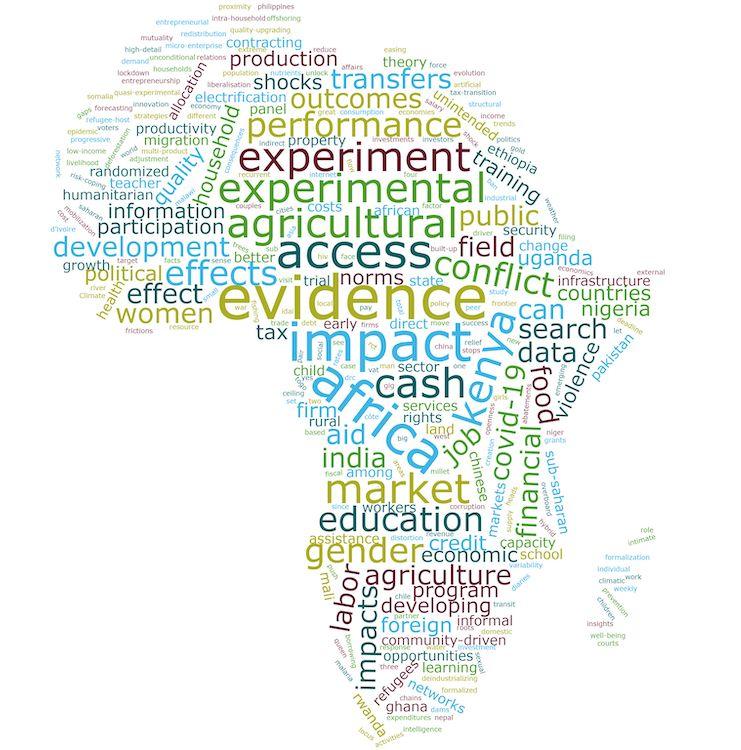 This word cloud was generated from the titles of all the studies presented at the conference.
Countries of the conference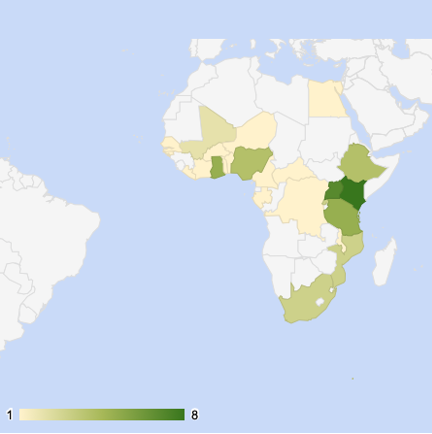 This map shows the distribution of African countries represented by the studies presented at the conference.
Each year around this time, the Centre for the Study of African Economies at Oxford University hosts its annual conference. This year—for the second time—it's been all virtual, with nearly one hundred papers on a wide range of topics, including political economy, service provision in health and education, agriculture, labor, trade, environment and much more! In this post, we provide a bite-sized summary of every conference paper that we could find on the conference program. A couple of sentences won't capture the nuance or richness of many papers, so we encourage you to follow the links and look at the full papers. Many of the studies present preliminary findings, so check out the caveats in the drafts before taking a finding too seriously; we included findings from all papers to give readers a broad sense of what new research is unearthing. For papers where the empirical method was quickly discernible, we include it after the summary.
The countries most heavily represented are Kenya (8 papers), Uganda (7), Ghana (5), and Tanzania (5), Ethiopia (4), Nigeria (4), Mozambique (3), Rwanda (3), and South Africa (3). Nine papers drew on data from across multiple African countries. But there are also single studies from a wide range of other countries, including the Central African Republic, Côte d'Ivoire, Guinea-Bissau, Senegal, and Togo. (And, as usual with CSAE, a few countries sneak in from other regions: we found six papers on India!) Nearly one-third of the studies are randomized controlled trials (30 studies); many others used quasi-experimental methods such as difference-in-differences (14 studies) and instrumental variable analysis (13 studies). Many studies provided descriptive work.
If we missed a study or a finding that you found interesting, share it in the comments! Happy reading and happy learning!
Guide to the methodological hashtags
#DID = Difference-in-differences
#ES = Event study
#FE = Fixed effects
#IV = Instrumental variables
#LIF = Lab in the field
#PSM = Propensity score matching
#RCT = Randomized controlled trial
#RD = Regression discontinuity
#SC = Synthetic control
Households, inequality, and poverty
Service provision in health and education
Trade, environment, and spatial development
Disclaimer
CGD blog posts reflect the views of the authors, drawing on prior research and experience in their areas of expertise. CGD is a nonpartisan, independent organization and does not take institutional positions.