International Monetary Fund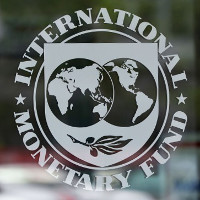 CGD's work on the International Monetary Fund investigates the effects of IMF policies on developing countries. Recent work centers on leadership succession and other issues of reform in the context of changing demand as more and more countries have access to capital markets.
Past work included the IMF's role in responding to the global financial crisis. CGD president Nancy Birdsall's note on How to Unlock the $1 Trillion that Developing Countries Urgently Need to Cope with the Crisis outlined concrete steps on how the IMF could help developing countries respond to the crisis; the idea was endorsed by the G-20 and later approved by the United States and other high-income IMF member nations, opening the way for IMF implementation.
CGD organized the International Monetary Fund Programs and Health Spending Working Group, chaired by David Goldsborough, a CGD visiting fellow and former senior IMF staff member. The group's final report, released in June 2007, contributed substantially to subsequent policy changes at the IMF.